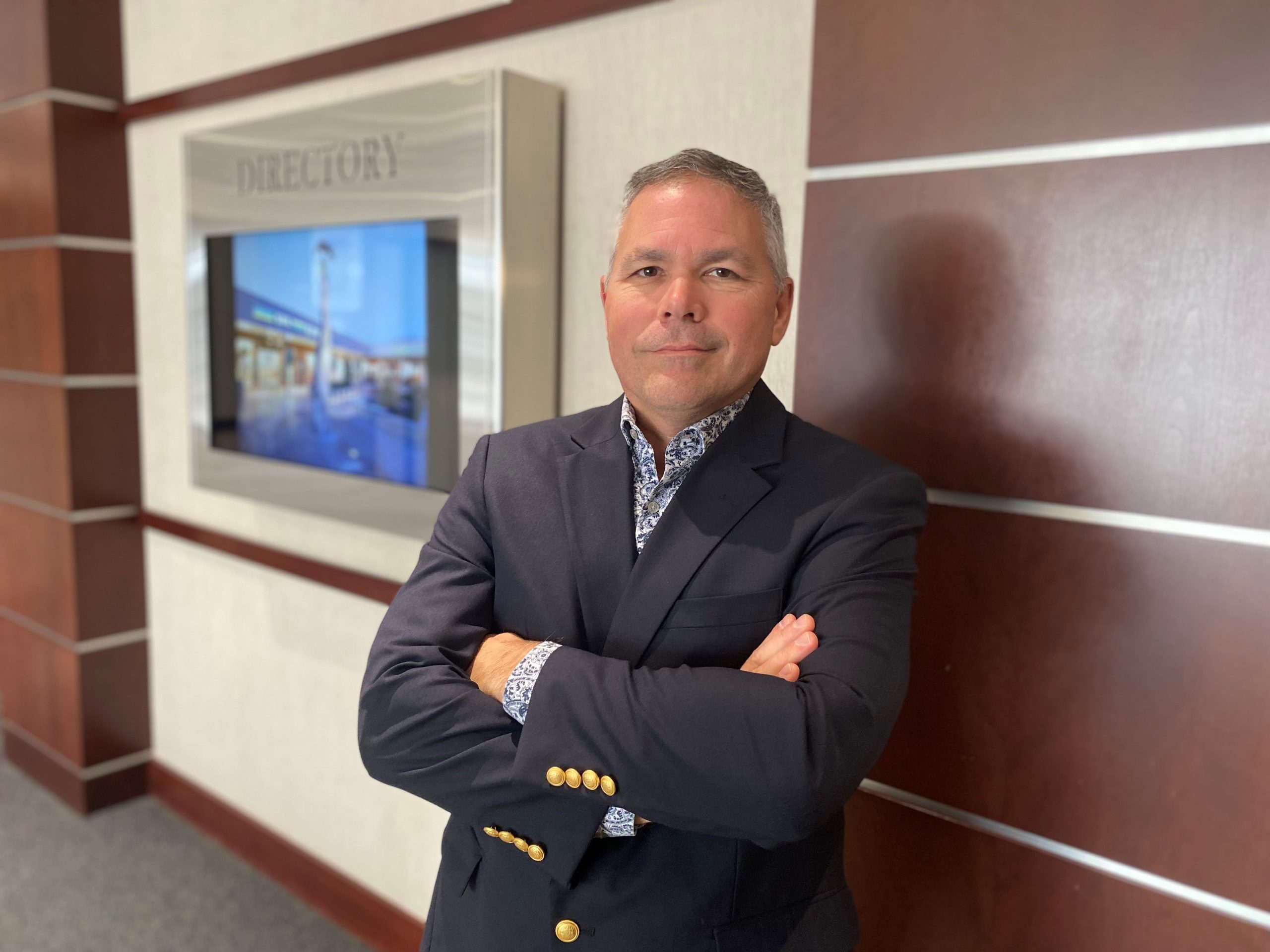 ALBANY, N.Y. – Stuyvesant Plaza today announced the promotion of longtime Property Manager Brian Ravena to general manager/vice president of two of the Capital Region's most prominent landmarks.
In his new role, Ravena will oversee the daily operation of multiple departments as well as continue to manage tenant and vendor relations, building maintenance and capital improvements at Stuyvesant Plaza and Executive Park.
"Brian has most certainly earned this promotion. When he joined the maintenance team as a carpenter in 1992, he jumped in with both feet and his enthusiasm for the task at hand has never wavered," said Ed Swyer, president and CEO of The Swyer Companies which owns Stuyvesant Plaza, the area's premier lifestyle outdoor shopping center and office complex. "I have watched Brian grow professionally over the years and I know there is no one better suited to manage this property for the benefit of our many tenants and loyal shoppers."
Ravena began his tenure with Stuyvesant Plaza nearly three decades ago in the maintenance department and was promoted to his first leadership role as assistant maintenance supervisor just several years later. For the past eight years he has served as property manager of Stuyvesant Plaza and Executive Park.
"It's wonderful to be recognized for what I do. This promotion is gratifying in many ways. My success over the years is directly related to the teamwork and professionalism of the staff at Stuyvesant Plaza and to Ed Swyer, who cares so much about the success of all the tenants and has given me such incredible opportunities," Ravena said. "What I love most about my job is the variety of working with retail, restaurant and professional office tenants, meeting their needs and expectations, and that every single day is different."
Executive Park Tower, a 10-story iconic steel and glass office building sitting on 12 acres behind Stuyvesant Plaza, underwent sweeping renovations from 2012 to 2015. At the time, Ravena was new to his role as property manager and committed to seeing the project through to completion.
Stuyvesant Plaza, one of the nation's original outdoor shopping venues, was built in 1959. Owned by the Swyer Company and comprising 240,000 square feet, the plaza currently is home to 60 shops and restaurants.
"All of us at Stuyvesant Plaza are thrilled to celebrate Brian's ongoing achievements as he settles into his new role as general manager and vice president," said Stuyvesant Plaza Vice President of Real Estate Janet Kaplan. "With his track record of success in a variety of positions since 1992, he has demonstrated his ability to embrace new challenges. We look forward to working with Brian in this new leadership capacity."
About Stuyvesant Plaza
Since opening in 1959 with 18 tenants, Stuyvesant Plaza has grown more than threefold to become the Capital Region's premier outdoor lifestyle shopping center and professional office park. Stuyvesant Plaza, which opened just 12 years after the nation's first outdoor shopping center in Los Angeles, is currently home to nearly 60 shops and restaurants. For more information, visit StuyvesantPlaza.com.