Multimillion-dollar project expected to welcome first residents in fall 2017
COHOES, N.Y., December 13, 2016 – Prime Companies today celebrated the next step of development for its newest luxury residential apartment complex with a groundbreaking ceremony on the site of the forthcoming Hudson Square in Cohoes, NY.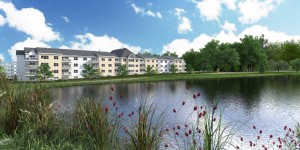 The luxury apartment community, located alongside the Van Schaick Island County Club, will include 165 units featuring luxury living spaces and maintenance-free living. The project is expected to welcome its first residents in fall 2017.
The development of Hudson Square further affirms Prime Companies' commitment to the City of Cohoes and marks its fourth high-end apartment complex within the Spindle City. Officials from the City of Cohoes joined leaders from Prime Companies to celebrate the Hudson Square groundbreaking.
"This is another major project in one of the most up and coming areas of the city that provides quality housing with amenities," said City of Cohoes Mayor Shawn Morse.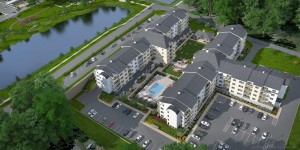 "Prime Companies is excited to bring our signature brand of luxury living to Cohoes residents with our newest project – Hudson Square. We would like to extend our gratitude to the City of Cohoes for their enthusiasm about this new development," said Dean Devito, Principal of Prime Companies. "This property will be defined by elegance and convenience as it combines maintenance-free, upscale living with an outstanding location."
Hudson Square is the latest offering from Prime Companies, which also owns and operates five additional luxury apartment complexes in the greater Capital Region, including Riverwalk Apartments, Shelter Cove Apartments and Waters View Apartments in Cohoes; River's Edge Apartments in Green Island; and the mixed-use retail and residential complex The Hamlet at Saratoga Springs.
Prime Companies is a Capital Region leader in residential and commercial real estate development, brokerage, hospitality, and property management. In addition to its high-end apartment complexes, Prime Companies also owns and operates four Capital Region hotels, including the Pavilion Grand Hotel in Saratoga Springs, recently recognized by The Huffington Post as one of the "Ten Top Small But Surprisingly Posh Inns in the Northeast US."
For more information about Hudson Square, call 518-785-9000 or visit www.primecompanies.com.