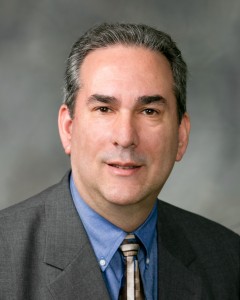 New York City, N.Y. – Longtime employee Ralph Mirando has been named Partner at UHY LLP.
Based in the firm's New York City office, Mirando began his new role in March after serving the firm in various capacities over the past 12 years, most recently as a Tax Principal.
"We are thrilled to announce that Ralph has been named a Partner at UHY after serving as a trusted member of our firm for more than a decade," said Michael Mahoney, CEO, UHY Advisors New York. "He brings exceptional value to our clients and has decades of experience in the areas of tax planning, gift and estate taxation, as well as retirement and charitable planning."
Mirando, who works primarily with high net-worth individuals and small businesses, has been a New York City tax professional for more than three decades. He began his career at Miller & Company in 1982. The firm later became Siegel and Goldfischer CPA, PC before being acquired by UHY in 2001.
"I'm excited to take on an expanded role at UHY – one of the most well-respected firms in the accounting industry," Mirando said. "I look forward to continuing to work with my established clients, as well as developing new relationships in the years to come."
A 1982 graduate of Queens College, Mirando is a member of the American Institute of Certified Public Accountants and the New York State Society of Certified Public Accountants.
About UHY LLP
UHY LLP, a licensed independent CPA firm in New York, performs attest services through an alternative practice structure with UHY Advisors.  UHY LLP conducts operations in New York as a subsidiary of UHY Advisors, Inc. The firm also has offices in: Albany, NY, New Haven, CT,  Farmington Hills, MI, Oakland, NJ, Chicago, IL, NYC, NY, Atlanta, GA, Sterling Heights, MI, Dallas, TX, Washington, D.C., Rye Brook, NY, Columbia, MD, St. Louis, MO, and Houston, TX. UHY Advisors, Inc. and its subsidiary entities have nearly 1,000 professionals providing services from offices throughout the United States. UHY Advisors is ranked as one of the Top 20 professional services firms providing tax and business consulting services in the country by Accounting Today. 
UHY LLP and UHY Advisors, Inc. are U.S. members of Urbach Hacker Young International Limited, a UK company, and form part of the international UHY network of legally independent accounting and consulting firms. "UHY" is the brand name for the UHY international network. For additional information, please visit their website at www.uhy-us.com.