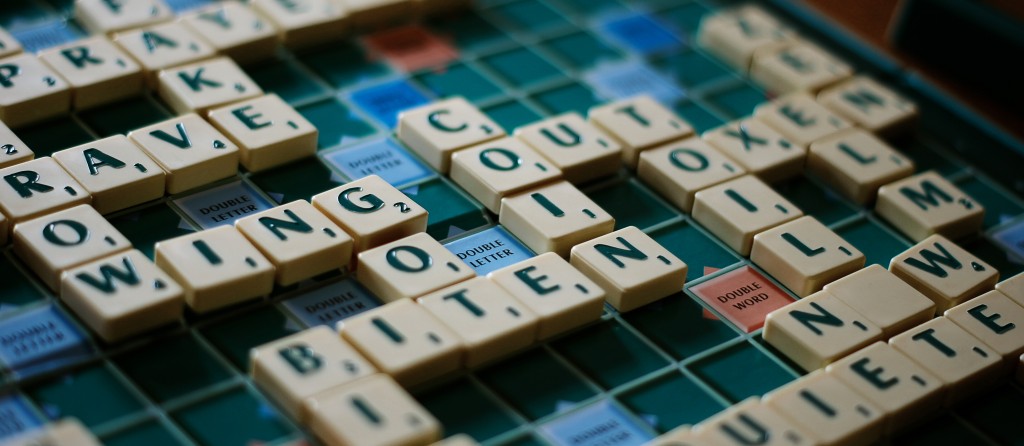 Scrabble tournaments are epic in my family. It wasn't officially a holiday until my grandmother broke out the Deluxe Scrabble board and my aunts gathered around the kitchen table to do battle with premium squares and triple-word-plays as their weapons. It was never long before a questionable word was thrown down and the dictionary was brought out to resolve the matter.
This much-loved family tradition is likely why I was so pleased to see the game's manufacturer recently announce a fun and creative promotion which offers players the chance to sneak a word into the official Scrabble Dictionary.
The Scrabble Word Showdown invites players to nominate a new, officially playable word on its Facebook page. Contest officials will choose 16 words to face off in a March Madness-style bracket, with fans voting for their favorite. The winner will be announced on April 10 and included in the next edition of the Official Scrabble Players Dictionary.
This promotion works for Scrabble on multiple levels. First, it proactively creates buzz for a brand that would otherwise not have anything worth chatting about on the national stage. The concept reminds me of the annual Oxford English Dictionary "Word of the Year" announcement. You couldn't turn on the news last December without hearing that the word "selfie" had been bestowed with the legendary publication's distinct honor for 2013.
The timeliness of the March Madness-style bracket certainly doesn't hurt either when it comes to getting some media play. Reporters are often looking for any angle available to highlight the popular tournament – and this type of contest provides a nice side bar to complement the main story.
Perhaps most importantly, the promotion takes a somewhat stagnant brand and makes it hip and relevant again. The contest intelligently utilizes social media and introduces a bevy of words from popular lexicon to the Scrabble board – with the company suggesting newly coined, pop culture-friendly words such as "hashtag" or "twerk" be permitted in game play.
It will be interesting to see whether or not Scrabble makes this an annual contest, especially since our language is changing faster than ever. And now maybe my younger cousins – and a whole new generation of consumers – will have a justifiable defense ready when they throw "photobomb" onto the board this Thanksgiving.