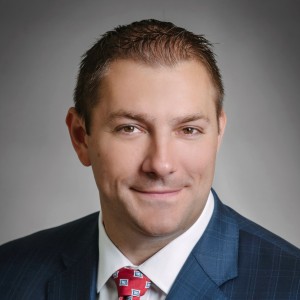 New York City, N.Y., – UHY LLP today announced Mehmet Sengulen has been named Partner and Managing Director, Audit and Assurance.
Based in the firm's New York City office, Sengulen will be serving the Long Island and New York Metro regions while bringing exceptional value to his clients.
"We are pleased to announce Mehmet Sengulen has joined UHY LLP after more than a dozen years in public and private accounting with large companies and some of the most highly-regarded firms in the world," said Michael Mahoney, UHY Advisors' Metro New York CEO and Managing Director.  "His proven track record of success and robust background will make him an exceptional asset to our clients."
"I'm excited to join UHY as the firm continues to expand its audit practice," Sengulen said. "I look forward to fostering long-term relationships with existing clients and to help the firm continue to grow its client roster."
Sengulen previously served as an Audit Partner at Grassi & Co. and was one of the leaders of the firm's Manufacturing and Distribution practice. Previous to Grassi & Co. he was a member of the technology practice of PwC in the New York Metro region. In addition to being a subject matter expert in public company reporting requirements, Sengulen specializes in the compliance and reporting requirements of the Sarbanes Oxley Act of 2002. He has participated in the process level integration for a multi-billion dollar merger as well as various public and private transactions throughout his career. He was honored as the winner of the SmartCEO Magazine's 2014 Accounting Rising Star award.
Sengulen holds a Bachelor's of Science and a Masters of Business Administration from St. John's University. He is a member of the American Institute of Certified Public Accountants and the New York State Society of Certified Public Accountants. He is on the board of directors for the Long Island chapter of Easter Seals and is active in the member of the Turkish American Chamber of Commerce and Industry.
Sengulen lives in Massapequa Park with his wife and two children.
About UHY LLP
UHY LLP, a licensed independent CPA firm in New York, performs attest services through an alternative practice structure with UHY Advisors.  UHY LLP conducts operations in New York as a subsidiary of UHY Advisors, Inc. The firm also has offices in: Albany, NY, New Haven, CT,  Farmington Hills, MI, Oakland, NJ, Chicago, IL, NYC, NY, Atlanta, GA, Sterling Heights, MI, Washington, D.C., Rye Brook, NY, Columbia, MD, and St. Louis, MO. UHY Advisors, Inc. and its subsidiary entities have nearly 1,000 professionals providing services from offices throughout the United States.
UHY LLP and UHY Advisors, Inc. are U.S. members of Urbach Hacker Young International Limited, a UK company, and form part of the international UHY network of legally independent accounting and consulting firms. "UHY" is the brand name for the UHY international network. For additional information, please visit their website at www.uhy-us.com.