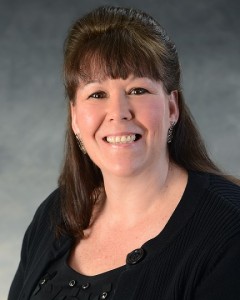 SARATOGA SPRINGS, N.Y. – The Wesley Community today announced the promotion of longtime employee Sandra Redding to the position of Leisure Services Director.
Redding has been an employee of the comprehensive care community for over 20 years. Her new duties include planning and scheduling all campus activities and events, updating community calendars and coordinating programs with outside groups. Redding manages a staff of ten activity assistants.
"The Wesley Community takes pride in employees who show commitment to our goals. Sandra's experience and long tenure with us will only enhance the programs and activities that Wesley offers," said Brian Nealon, CEO of The Wesley Community. "Sandra is a valuable member of our team and we are thrilled to have her leading the activities for our residents."
Redding has served in multiple capacities with The Wesley Community throughout her 20-year tenure, including as an Activity Assistant for 12 years and a Certified Nursing Assistant for eight years, among other roles.
For more information about The Wesley Community, visit www.thewesleycommunity.org.
About The Wesley Community
The Wesley Community is a 36-acre, not-for-profit agency in Saratoga Springs, NY, which serves the needs of the elderly, as well as active seniors, adults and pediatrics. Sponsored by United Methodist Health and Housing, Inc., The Wesley Community's unique continuum of care community provides independent and enriched living for seniors, subsidized independent senior housing, adult day services, short-term rehabilitation and long-term care, as well as outpatient therapies available for people of all ages.