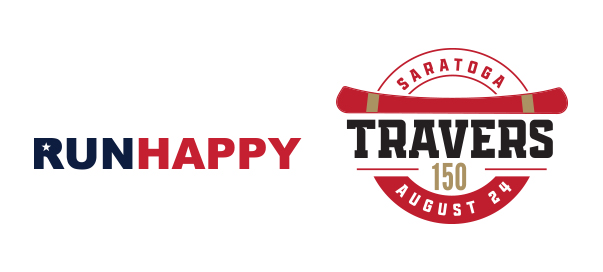 Grandstand admission only $10 in advance; $15 at the gate on Travers Day
SARATOGA SPRINGS, N.Y. – One of the most storied and prestigious races in North America will mark a milestone anniversary when the Grade 1, $1.25 million Runhappy Travers is run for the 150th time at Saratoga Race Course on Saturday, August 24.
Familiar foes Tacitus and Tax will meet for the fifth time this year as they headline a field of 12 for the 150th Runhappy Travers, which will also feature multiple-graded stakes winners Code of Honor, Mucho Gusto and Owendale, plus a pair of formidable contenders from Saratoga leading trainer Chad Brown in Highest Honors and Looking At Bikinis.
General admission tickets are $10 in advance and $15 at the gate on Travers Day. Clubhouse upgrades will not be available on Travers Day. Advance tickets are available for purchase in-person at the NYRA Box Office or online at NYRA.com/Travers.
Gates open at 7 a.m. on Travers Day with a special first post-time of 11:35 a.m. Guests are advised to allot additional time for arrival due to enhanced screening and will not be permitted to run once inside the property. There will be no breakfast or tram tours on Travers Day. There is a strict limit of one picnic table per person that may be reserved in the backyard. Fans can review a full list of track policies at www.nyra.com/saratoga/visit/saratoga-track-policies.
The 150th Runhappy Travers will be carried live on FOX as part of a special one-hour broadcast beginning at 5 p.m. Eastern Time. FS2 will have live coverage of Travers Day beginning at 11:30 a.m. Regional coverage of Saturday's Saratoga Live can be found on MSG+, FOX Sports Prime Ticket and Altitude.
The 150th edition of the Travers is sponsored by Runhappy, a champion sprinter currently standing at Claiborne Farm.
"The Runhappy Travers is much more than just the highlight of our summer racing calendar. It has also long been one of the most significant races for 3-year-olds in the country, producing such memorable moments as Man o' War's thrilling run in 1920, which resulted in a stakes record that lasted four decades, to Alydar's showdown and victory over Triple Crown-winner and rival Affirmed in 1978, to more recent years when Arrogate delivered an exhilarating, record-smashing performance in 2016," said NYRA CEO & President Dave O'Rourke. "We expect another outstanding rendition as we celebrate the 150th running of the Runhappy Travers and encourage fans to be a part of history by joining us at Saratoga."
The Runhappy Travers will be one of six Grade 1s on Travers Day, including the Grade 1, $850,000 Sword Dancer; Grade 1, $700,000 Personal Ensign presented by Lia Infiniti; Grade 1, $500,000 Ketel One Ballerina; Grade 1, $600,000 Forego presented by Encore Boston Harbor; and Grade 1, $500,000 H. Allen Jerkens Memorial presented by Runhappy. Rounding out the blockbuster card is the Grade 2, $400,000 Woodford Reserve Ballston Spa.
The afternoon will include a variety of entertainment and special events designed to celebrate the historic 150th anniversary.
Sergeant Emily McAleesejergins of the United States Military Academy at West Point will officially begin Travers Day by performing the National Anthem. She will also perform God Bless America following the day's fifth race.
Jazz trumpeter Doc Severinsen, who is best known for leading the band on The Tonight Show Starring Johnny Carson, will perform in the winner's circle following the day's fourth race.
Fans will be encouraged to raise a glass of Moet & Chandon to "Toast the Runhappy Travers" at 1:50 p.m. Moet & Chandon, the official champagne of Saratoga Race Course, is available for purchase on-track. Miniature bottles of Moet & Chandon will be available for $20 at various locations so that fans may participate in this special Runhappy Travers Toast.
Additionally, representatives from Moet & Chandon will present James "Mattress Mack" McIngvale of Gallery Racing, owner of champion sprinter Runhappy, with a specialty magnum champagne bottle emblazoned with the Runhappy logo in crystals.
Cadets from the United States Military Academy Parachute Team will perform a prevision freefall demonstration on Travers Day. The cadets will parachute onto the outer turf course from a helicopter hovering 3,500 feet over the Saratoga infield at approximately 4:24 p.m. following the day's ninth race (weather permitting). The cadets will utilize a remote camera to showcase the jump on the Saratoga video boards.
The afternoon's wagering menu will include the $1 Million Single-Ticket Bonus for any NYRA Bets customer that hits the Late Pick 5. Saratoga's Late Pick 5, featuring a low 15 percent takeout rate and 50 cent minimum, is open to all horseplayers across North America, with a $1 million bonus available only to NYRA Bets customers placing bets through their NYRA Bets account. For additional information on the NYRA Late Pick 5 and eligibility details for the $1 million single-ticket bonus, visit NYRABets.com.
Fans on Travers Day can try their hand at the new Empire 6, a jackpot-style multi-race wager introduced earlier this season. The wager features a $0.20 bet minimum and requires the bettor to select the first-place finisher of the final six races of the card. If one unique ticket exists, then 100% of the net pool, plus the jackpot carryover if applicable, will be paid to the winner. If there is no unique wager selecting the first-place finisher in all six races, then 75% of the day's net pool will be distributed to those who selected the first-place finisher in the greatest number of races. The remainder will be added into the jackpot and carried to the next day's Empire 6.
An annual highlight of the Saratoga season and one of the most sought-after wins in all of racing, the Runhappy Travers is the oldest stakes race for 3-year-olds in the United States. The inaugural Travers took place on August 2, 1864, as the first race ever held at the present-day Saratoga Race Course and was named for William R. Travers, a co-founder of the Spa who won the inaugural running with Kentucky.
The winning horse of the Runhappy Travers will be draped with the customary blanket composed of red-and-white carnations. Additionally, in a tradition dating back to 1961, the canoe sitting upon the infield pond at Saratoga will be painted in the colors of the winning connections of the reigning Travers champion.
The 150th Runhappy Travers celebration extended beyond the track gates and into downtown Saratoga Springs with a special Runhappy Travers 150 window decorating contest. The contest, held in partnership with the Saratoga Springs Downtown Business Association and Saratoga County Chamber of Commerce, invited local shops, restaurants and businesses to decorate their storefronts in racing-themed décor.
Clothing and accessories boutique Caroline and Main claimed first place in the Runhappy Travers 150 window decorating contest, followed by toy store G. Willikers in second place. Third place resulted in a dead heat between the Adirondack Trust Company and Saratoga Dance, Etc. Each winning retailer receives a Travers Day hospitality package.
Racing at Saratoga Race Course is held five days a week, Wednesdays through Sundays. Closing week will run Wednesday, August 28 through Labor Day. For more information about Saratoga Race Course, visit NYRA.com.