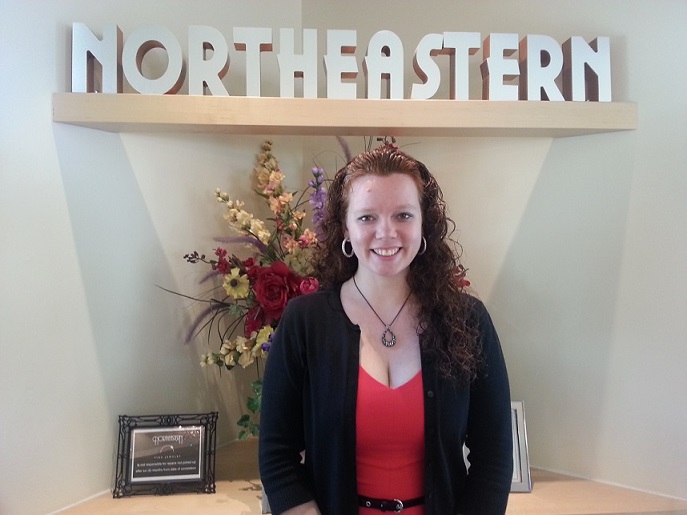 Manchester Center, V.T. – Northeastern Fine Jewelry today announced the promotion of veteran employee Nicole Bruso to store manager of the jeweler's location at 4620 Main Street in Manchester Center, VT. In her new role, Bruso oversees the entire Manchester store, including sales, support and office staff.
An employee of Northeastern Fine Jewelry since 2009, Bruso's previous positions with the jeweler include sales associate and assistant manager.
"This is an ever-evolving and competitive business and Northeastern Fine Jewelry has always been forward-thinking and inventive," Bruso said. "I've been here for a long time and it's been great because it's an ongoing learning process. We're always looking to highlight the newest trends in the industry and provide our customers tremendous value through our innovative promotions. Leading this team is a great honor and I look forward to the new challenges ahead."
"Nicole has been an integral part of our team and will be an outstanding store manager," said Northeastern Fine Jewelry owner and founder Ray Bleser. "She will play a vital role moving forward in spearheading top-notch customer service and creative marketing initiatives to ensure that Northeastern Fine Jewelry remains the area's leading jeweler."
The Manchester location is open Monday, Tuesday, and Thursday through Saturday from 10:30 a.m. to 5:30 p.m.; Sunday from 11:00 a.m. to 4:00 p.m. It is closed on Wednesday.
About Northeastern Fine Jewelry
Northeastern Fine Jewelry is the largest independently owned jeweler in the Capital Region. Northeastern Fine Jewelry is recognized as one of the Leading Jewelers of the World® and has been voted "Best Jeweler" of the Capital Region for six consecutive years due to its reputation for quality jewelry and customer service as well as its charitable and civic involvement.  For more information about Northeastern Fine Jewelry, visit its newly redesigned website www.nefj.com or call 518-372-3604.