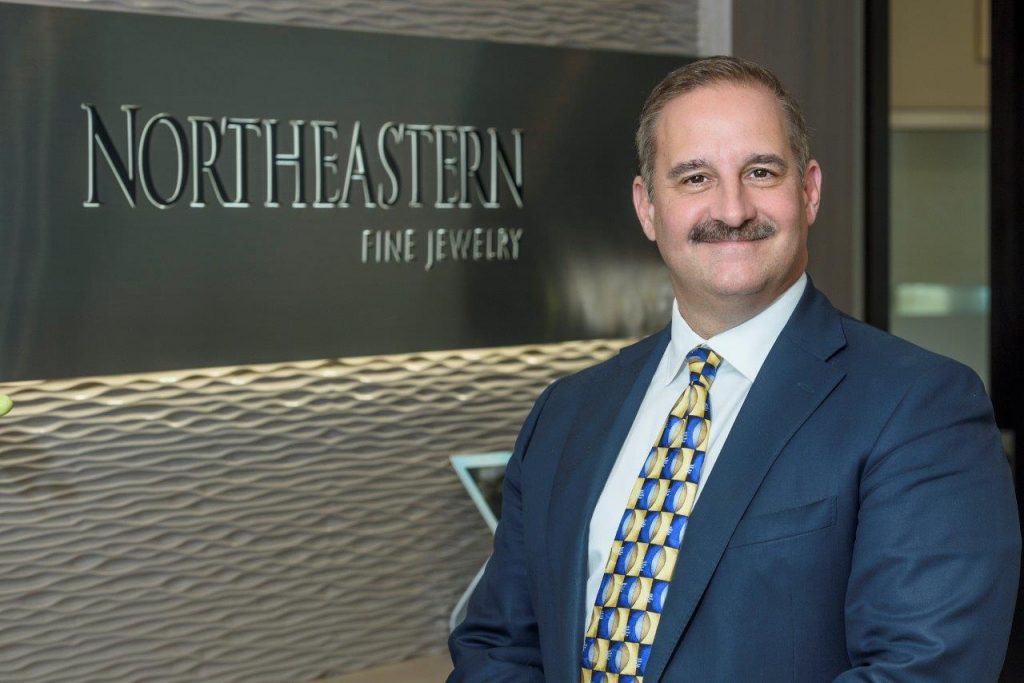 Albany, N.Y. – Northeastern Fine Jewelry today announced that longtime Capital Region jeweler Dennis Connelly has joined the retail team at its Albany location.
Connelly brings more than two decades of experience in the jewelry industry to Northeastern Fine Jewelry, including 22 years as the founder and owner of Connelly's Diamond Gallery, which was formerly located in Latham.
Connelly joins the team at the Albany store, which recently unveiled a series of significant upgrades, including an 800-square foot expansion of both the showroom and offices. The $2 million project also resulted in a new exterior façade and an updated landscape design.
"I'm thrilled to become an integral part of the Northeastern Fine Jewelry team during this exciting period of expansion for such a well-respected family-owned, independent jeweler. It is especially exciting to join a business which shares the values upon which Connelly's Diamond Gallery was founded – to make it possible for every shopper to purchase the finest quality jewelry," said Connelly. "I look forward to continuing to provide a superior level of customer service to shoppers and encourage our longtime clients to visit me at Northeastern Fine Jewelry."
Northeastern Fine Jewelry will continue to honor all Connelly's Diamond Gallery warranties and complete full inspections at the Albany store.
"I have known Dennis for 15 years and we are very pleased to welcome him to our team. His industry experience and knowledge will offer our customers an unparalleled level of service and expertise," said Northeastern Fine Jewelry President Ray Bleser. "He will play an important role as we continue to offer the highest quality of jewelry for all occasions to Capital Region residents."
The 5,000-square-foot Albany store features an extensive offering of premier jewelry brands, including Cartier, Breitling, Tacori, Hearts on Fire, Lagos, Simon G, John Hardy, Roberto Coin, IWC, Mikimoto, amongst others.
The Albany location, 1575 Western Avenue, is open six days a week, 10 a.m. to 6 p.m. Monday-Wednesday; 10 a.m. to 7 p.m. Thursday-Friday; and 10 a.m. to 5 p.m. on Saturday.
For more information about Northeastern Fine Jewelry, visit www.nefj.com.
About Northeastern Fine Jewelry
Northeastern Fine Jewelry is the largest independently owned jeweler in the Capital Region. Northeastern Fine Jewelry is recognized as one of the Leading Jewelers of the World® and in 2006-2012 was voted "Best Jeweler" of the Capital Region due to its reputation for quality jewelry and customer service as well as its charitable and civic involvement.  For more information about Northeastern Fine Jewelry, visit its website www.nefj.com or call 518-372-3604.