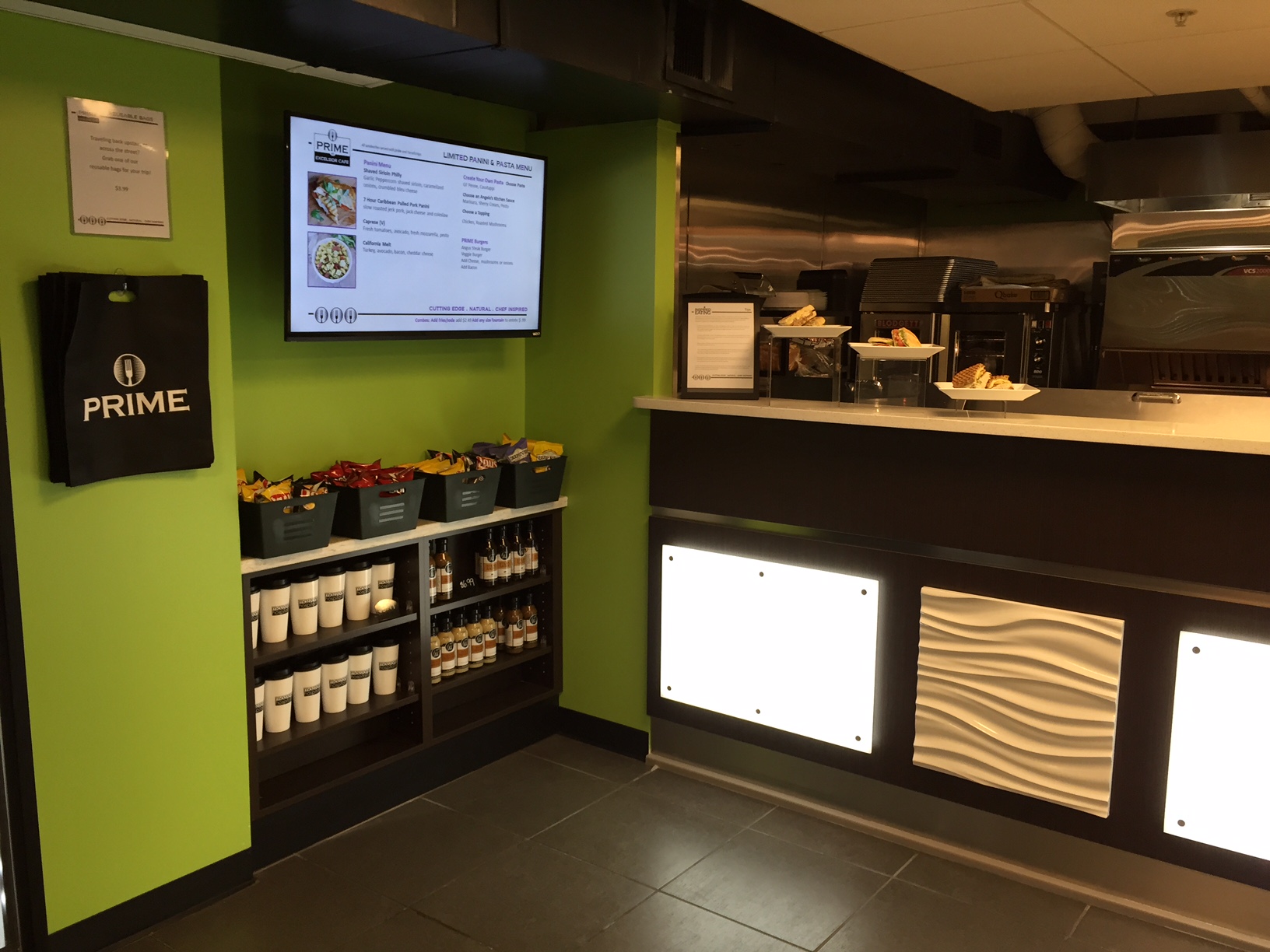 Clifton Park, N.Y.– Mazzone Hospitality today announced it will expand its PRIME Business Dining service through a new partnership with Excelsior College in Albany, NY.
The new partnership marks the eighth PRIME Business Dining account for Mazzone Hospitality, which will provide onsite catering, breakfast, and lunch to employees of Excelsior College at the new "Prime at Excelsior Café," located at 7 Columbia Circle in Albany, NY. The new service begins today.
"We are thrilled to announce our new PRIME Business Dining agreement with Excelsior College and look forward to providing new and improved dining options at the college's Capital Region headquarters," said Angelo Mazzone, owner of Mazzone Hospitality. "Through PRIME Business Dining we will provide quality food and exceptional service to 500 staff members who are familiar with the Mazzone Hospitality brand."
Excelsior College is a regionally accredited, nonprofit distance learning institution that focuses on removing obstacles to the educational goals of working adults via multiple pathways to degree completion, including a broad transfer policy, credit by exam, portfolio assessment, and more than 30 online degree programs. Excelsior College is home to five schools: Business and Technology, Health Sciences, Public Service, Nursing, and Liberal Arts.
"We're thrilled to partner with Mazzone Hospitality to offer PRIME Business Dining and service to staff members at our Capital Region headquarters," said Jim Lettko, Vice President Human Resources at Excelsior College. "Mazzone Hospitality has set the standard for quality food and service in the Capital Region and we are eager to provide our staff with a wide array of exceptional dining choices."
About Mazzone Hospitality
Mazzone Hospitality owns and operates several of the Capital Region's premier restaurants and banquet halls including: Glen Sanders Mansion in Scotia featuring Angelo's Tavolo, two ballrooms and an inn; Aperitivo Bistro, a dynamic wine bar and bistro adjacent to Proctors in Schenectady; Angelo's Prime Bar + Grill, a casual and modern bar and grill in Clifton Park; TALA, An American Bistro, featuring an eclectic mix of stylized entrees and a spa menu; and Angelo's 677 Prime, an upscale steakhouse and wine bar in the heart of the theater district in Albany. Mazzone Hospitality also owns and operates Prime at Saratoga National, an upscale steakhouse modeled after Angelo's 677 Prime, located on the grounds of Saratoga National Golf Club. Through its PRIME Business Dining division the company oversees corporate dining operations for M+W Group at The Foundry; GLOBALFOUNDRIES; Regeneron Pharmaceuticals; NYSUT; PRIME at the Empire State Plaza; Golub Headquarters; and the SI Group. The company operates and manages the historic Parker Inn & Suites in downtown Schenectady and also oversees the catering operations at the Hall of Springs, Key Hall at Proctors, and caters private weddings, fundraisers, and corporate or social events. For more information about Mazzone Hospitality, call 518-374-7262 or visit www.mazzonehospitality.com.
About Excelsior College
Excelsior College is a regionally accredited, nonprofit distance learning institution that focuses on removing obstacles to the educational goals of adult learners. Founded in 1971 and located in Albany, NY, Excelsior is a proven leader in the assessment and validation of student knowledge. It offers more efficient and affordable access to degree completion through multiple avenues: its own online courses and college-level proficiency examinations, and the acceptance in transfer of credit from other colleges and universities as well as recognized corporate and military training programs. Excelsior College is accredited by the Middle States Commission on Higher Education. http://www.excelsior.edu