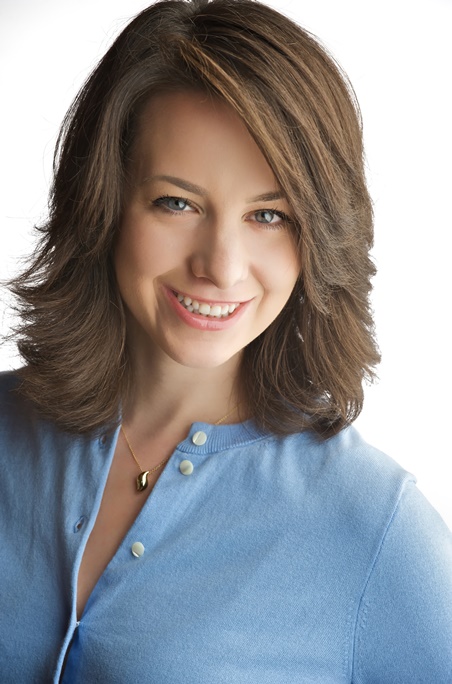 2002 Olympic Gold Medalist to visit Empire State Plaza ice rink for skating demo and meet-and-greet with public
 Hughes to also offer meet and greet opportunity at the Healthy Living Center inside Hannaford Supermarkets
ALBANY, New York – 2002 Olympic gold medalist Sarah Hughes will make a special visit to the Capital Region with appearances at the Empire State Plaza ice rink and the Healthy Living Center on Saturday, February 1. The visit comes less than one week before the 2014 Winter Olympic Games begin in Sochi, Russia.
Hughes' appearance is sponsored by Hannaford Supermarkets, which also underwrites free skate rentals at the Empire State Plaza ice rink each Friday of the season. Skating at the Plaza is always free and open to the public.
"Hannaford is thrilled to welcome Olympic gold medalist Sarah Hughes to the Capital Region. With the 2014 games right around the corner, now is a perfect time to celebrate the outstanding athletes like Sarah who have given us memorable Olympic moments," said Hannaford Supermarkets Community Relations Specialist Molly Tarleton. "We look forward to welcoming Capital Region families onto the ice to take advantage of this amazing opportunity to join a true Olympian on the rink."
Hughes will conduct a brief figure skating demonstration at 11 a.m. before inviting fans to join her on the ice until noon. A meet-and-greet offering the opportunity for free photos and autographs will be held from noon to 1 p.m.
A second opportunity for fans to meet the Olympic gold medalist will take place at the Healthy Living Center inside Hannaford Supermarkets at 900 Central Avenue in Albany from 2 to 3 p.m. The Healthy Living Center is a joint initiative between Hannaford Supermarkets, the Capital District YMCA and CDPHP.
Hughes is best known for winning the gold medal in women's singles figure skating at the 2002 Olympic Games in Salt Lake City. Hughes is also the champion of the 2001 Skate Canada International and a bronze medalist in the 2001 World Figure Skating Championships.
In addition to her accomplishments on the ice, Hughes is a graduate of Yale University. She is also part of a development team that will be transforming the iconic Kingsbridge Armory in the Bronx into a national ice center that will house nine rinks, extensive youth hockey and skating programs, and will be the largest indoor ice facility in the world.
Hughes has also served as a sports commentator and analyst for a number of prominent media outlets, including NBC, CBS and The New York Times. Hughes was inducted into the U.S. Figure Skating Hall of Fame in 2010.
General Rink Information
Hours: Every day from 11 a.m. to 8 p.m., weather dependent. Closed Christmas Day.
Cost to Skate: Free
Skate Rental: $3 for children under 12 and $4 for adults.  Skate rentals will be available whenever the rink is open. Free skate rentals on Fridays courtesy of Hannaford Supermarkets.
Amenities: Full-service snack bar open Friday nights, weekends, and school holidays; skate lounge with lockers for personal items now located at the Plaza level; and music.