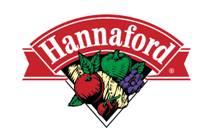 BRATTLEBORO, Vermont – Hannaford Supermarkets will unveil a series of renovations and improvements to its Brattleboro store located at 896 Putney Road with a grand re-opening celebration on Saturday, July 19 at 7 a.m.
The store renovations are geared toward creating a better overall shopping experience for Hannaford customers by updating store décor and expanding product variety in the store's organic/natural offerings by adding approximately 200 new items.
The updated store features a new integrated butcher shop and seafood counter as well as a new chicken wing bar, featuring hot, ready-made wings.
"Hannaford Supermarkets is known for our signature combination of everyday low prices, quality foods and outstanding service," said Hannaford Store Manager Art Messenger. "This project makes that experience even better by providing a fresh look to the whole store. We look forward to showing the Brattleboro community the results of what we have been working on."
On Saturday, July 19, the first 300 customers through the doors beginning at 7 a.m. will each receive a Hannaford mystery gift card valued anywhere between $5 and $250. The first 500 customers will each receive a Hannaford reusable tote bag, plastic spatula and collapsible measuring cups. Shoppers will enjoy giveaways and samplings throughout the store.
The grand re-opening celebration will continue with a Community Appreciation Day on Saturday, August 9 from 11 a.m. to 4 p.m. The first 300 customers will each receive a Hannaford Close to Home collapsible box. Giveaways and samples will be available throughout the day.
The Brattleboro store is open Monday through Saturday from 7 a.m. to 10 p.m. and Sunday from 7 a.m. to 9 p.m.
About Hannaford Supermarkets
Hannaford Supermarkets, based in Scarborough, Maine, operates 185 stores in the Northeast. Stores are located in Maine, New York, Massachusetts, New Hampshire, and Vermont. All Hannaford stores feature Guiding Stars, America's first storewide nutrition navigation system, and most stores have full-service pharmacies. Hannaford employs more than 26,000 associates. Additional information can be found at www.hannaford.com.