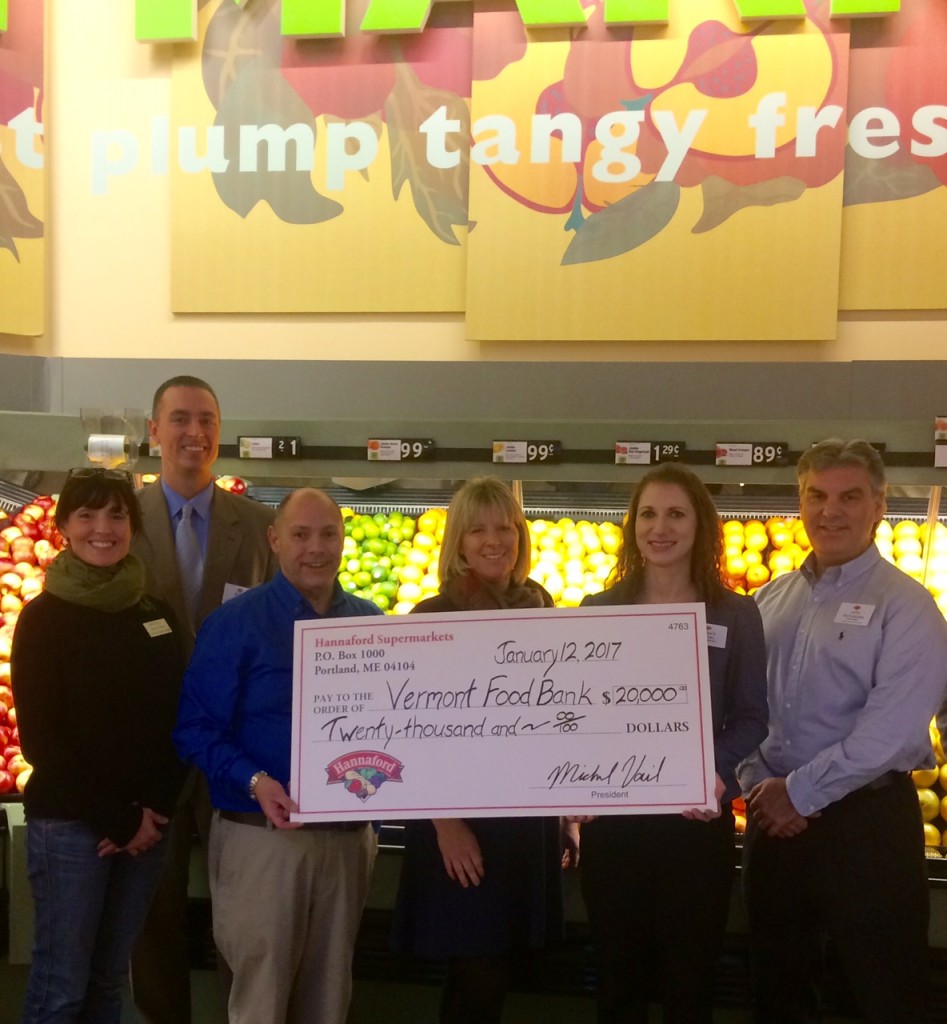 BURLINGTON, V.T. – Hannaford Supermarkets today announced a $20,000 donation to the Vermont Foodbank as part of its annual Hannaford Helps program.
The donation coincides with a critical time of need for the Vermont Foodbank, which traditionally experiences a significant decrease in donations following the generosity of the holiday season.
"Hannaford is committed to fighting hunger locally. Our Hannaford Helps program is designed to support important organizations within our community, and we cannot think of a more fitting example than the Vermont Foodbank," said Hannaford Supermarkets Community Relations Specialist Brian Fabre. "We hope this donation will help to replenish the Foodbank's supply and enable it to provide for families well into the New Year."
The donation will support the overall mission of the Vermont Foodbank to fight hunger in the community. As the largest anti-hunger organization in Vermont, the Vermont Foodbank provides food to more than 225 food shelves, meal sites, shelters, senior centers and after-school programs throughout the state.
"Vermonters care about their neighbors," said John Sayles, Foodbank CEO. "Hannaford provides their customers and their employees with the opportunity to help someone struggling with hunger through many Hannaford Helps initiatives. These funds will help ensure that everyone in Vermont can reach his or her full potential."
Hannaford Helps programs of Hannaford Supermarkets and the Hannaford Charitable Foundation donate more than $4 million annually to community organizations, with an emphasis on hunger relief; health and wellness; and education and child development.
About Hannaford Supermarkets
Hannaford Supermarkets, based in Scarborough, Maine, operates 181 stores in the Northeast. Stores are located in Maine, New York, Massachusetts, New Hampshire, and Vermont. Hannaford employs more than 27,000 associates. Additional information can be found at www.hannaford.com.