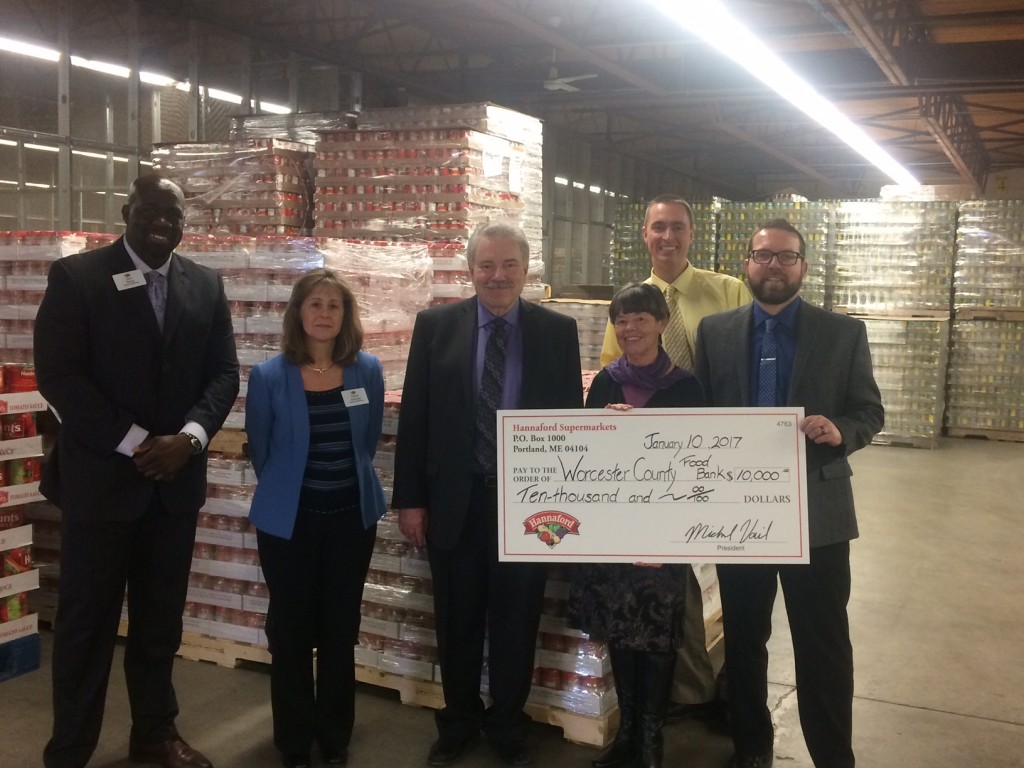 WORCESTER, M.A. – Hannaford Supermarkets today announced a $10,000 donation to the Worcester County Food Bank as part of its annual Hannaford Helps program.
The donation coincides with a critical time of need for the Worcester County Food Bank, which traditionally experiences a significant decrease in donations following the generosity of the holiday season.
"Hannaford is committed to fighting hunger locally. Our Hannaford Helps program is designed to support important organizations within our community, and we cannot think of a more fitting example than the Worcester County Food Bank," said Hannaford Supermarkets Community Relations Specialist Brian Fabre. "We hope this donation will help to replenish the Food Bank's supply and enable it to provide for families well into the New Year."
The donation will support the overall mission of the Worcester County Food Bank to engage, educate and lead area residents in creating a hunger-free community. As the region's leading anti-hunger organization, the Worcester County Food Bank distributes more than 6 million pounds of donated food and grocery product annually.
"Winter is an especially tough time of year, as too many families are forced to make difficult choices like paying for food or paying for heat. Worcester County Food Bank and our network of partner agencies seek to ease that burden by providing food to people in need today, as well as resources for help for tomorrow," said Worcester County Food Bank Executive Director Jean McMurray. "Neighbors like Hannaford and its customers make our work possible and the communities we support stronger."
Hannaford Helps programs of the Hannaford Charitable Foundation and Hannaford Supermarkets donate more than $4 million annually to community organizations, with an emphasis on hunger relief; health and wellness; and education and child development.
About Hannaford Supermarkets
Hannaford Supermarkets, based in Scarborough, Maine, operates 181 stores in the Northeast. Stores are located in Maine, New York, Massachusetts, New Hampshire, and Vermont. Hannaford employs more than 27,000 associates. Additional information can be found at www.hannaford.com.