It's amazing how the popularity of certain sports differs by level of play. Baseball, for example, has always been viewed as "America's Pastime," yet college basketball has an entire month devoted to its postseason tournament while the College World Series gets a fraction of the recognition. Not that I'm complaining. I LOVE March Madness and have fallen victim to referring to it as "Christmas in March."
But why doesn't the college version of the National Pastime receive the same recognition – or any recognition for that matter? It doesn't even rank on a January 2013 Sports Media Watch list of the country's most watched sports. Two likely explanations are pace and marketing. Baseball is slow and less highlight-driven. But that explanation doesn't tell the entire story. Just look at Major League Baseball. It has the same rules and same pace yet draws millions of fans at the ballpark and has millions of TV viewers each season.  So what about marketing?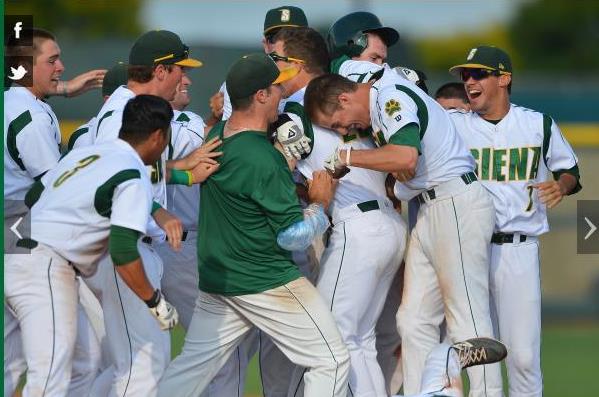 Think of the run-up to March Madness. You can't avoid the marketing push if you try. Team logos and player's faces are everywhere. College basketball has clearly made itself stand out from the rest. There are huge marketing opportunities written all over it and it's a spectacle that everyone wants to be a part of. If you look at this past year, the Final Four became a festival for the city of Dallas. There was something for everyone (aside from watching the most important games of the season). The March Madness Music Festival and "Bracket Town" served as places the whole family could enjoy with pep rallies, games and autograph signings with players. I think that's enough to hook somebody who doesn't even like basketball.
That is where college basketball finds itself after years and years of growth. This is exactly what the College World Series needs to cultivate. Tap into all the markets surrounding sports fans and make this a must-attend happening for everyone. Sure, the process may be slow, but creative marketing and an investment now could pay dividends in the long run. Maybe then there will be office pools going around for the College World Series too!