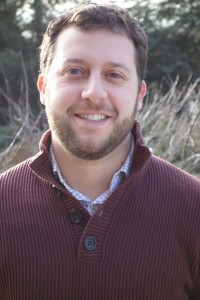 CLIFTON PARK, N.Y., January 8, 2014 – Ed Lewi Associates today announced the appointment of Andrew Mangini as public relations specialist. In his role, Mangini will assist with media relations, communications and marketing efforts for the agency's diverse and high-profile client base throughout New York and New England.
Prior to joining Ed Lewi Associates, Mangini served as director of communications for the Office of New York State Senator Catharine M. Young. His public affairs and public relations background also includes his role as field director for the Roy McDonald New York State Senate campaign in 2012 and various positions with the New York State Assembly.
Mangini also spent nearly four years as an account executive with public relations firm Eric Mower + Associates, where he created and implemented media relations, advocacy and social media programs for a variety of clients, including several Fortune 100 businesses.
"We are thrilled to welcome Andrew to our team during this time of sustained growth for the agency," said Mark Bardack, president of Ed Lewi Associates. "We highly value Andrew's industry experience as we continue to expand as a regional leader in marketing and public relations."
Mangini is a graduate of Siena College, where he earned a bachelor's degree in political science with a minor in economics and classical studies.
Mangini joins a staff of award-winning communications consultants with extensive backgrounds in media relations, promotions, community relations, event management, social media and advertising. Ed Lewi Associates, incorporated in 1975, is a full-service marketing, public relations and special events firm representing clients throughout New York and New England.
The agency's client base includes Alpin Haus; Capital District YMCA; Dunkin' Donuts; Hannaford Supermarkets; Living Resources; Mazzone Hospitality; The New York Racing Association, Inc.; Northeastern Fine Jewelry; Palace Theatre; Siena Athletics; Stuyvesant Plaza; UHY LLP; and The Wesley Community, among others. The agency also owns and operates the Albany Ski & Snowboard Expo and provides event management services for the Times Union Home Expo.
For more information about Ed Lewi Associates, visit www.edlewi.com.