Dunkin' and The Salvation Army of Albany are honoring retired and active-duty military personnel this Veterans Day both in advance of the annual day of recognition and on Nov. 11 itself. The organizations teamed up to deliver sweet treats this week to show their appreciation of our servicemen and women.
The Salvation Army of Albany partnered with Dunkin' to deliver 240 donuts to the Albany VA Hospital.
"We're proud to team up with The Salvation Army and give back to our many veterans across the Capital Region," said Dunkin' Field Marketing Manager Levi Pascher. "This donation is our way of saying thank you for their tremendous service and sacrifice. We want Capital Region veterans to know they can always count on Dunkin' to keep them running."
Dunkin' is also celebrating Veterans Day across the Capital Region with a free donut* offer for veterans and active-duty military guests on Saturday, Nov. 11 at participating Dunkin' restaurants. No purchase is necessary.
The Salvation Army says they are looking for volunteers this holiday season.
"If you are looking for a way to help The Salvation Army, you can text 'TSAVolunteer' to 31333 to find out more information about volunteer opportunities in your community," said The Salvation Army of Albany's Captain Bree Barker.
Dunkin' partners with The Salvation Army of Albany each June for National Donut Day, the origins of which date back to World War I. For more than a century, The Salvation Army has continued to provide a wide range of essential services like food, shelter and emotional and spiritual support to the most vulnerable and to many of the men and women serving on the front lines of need.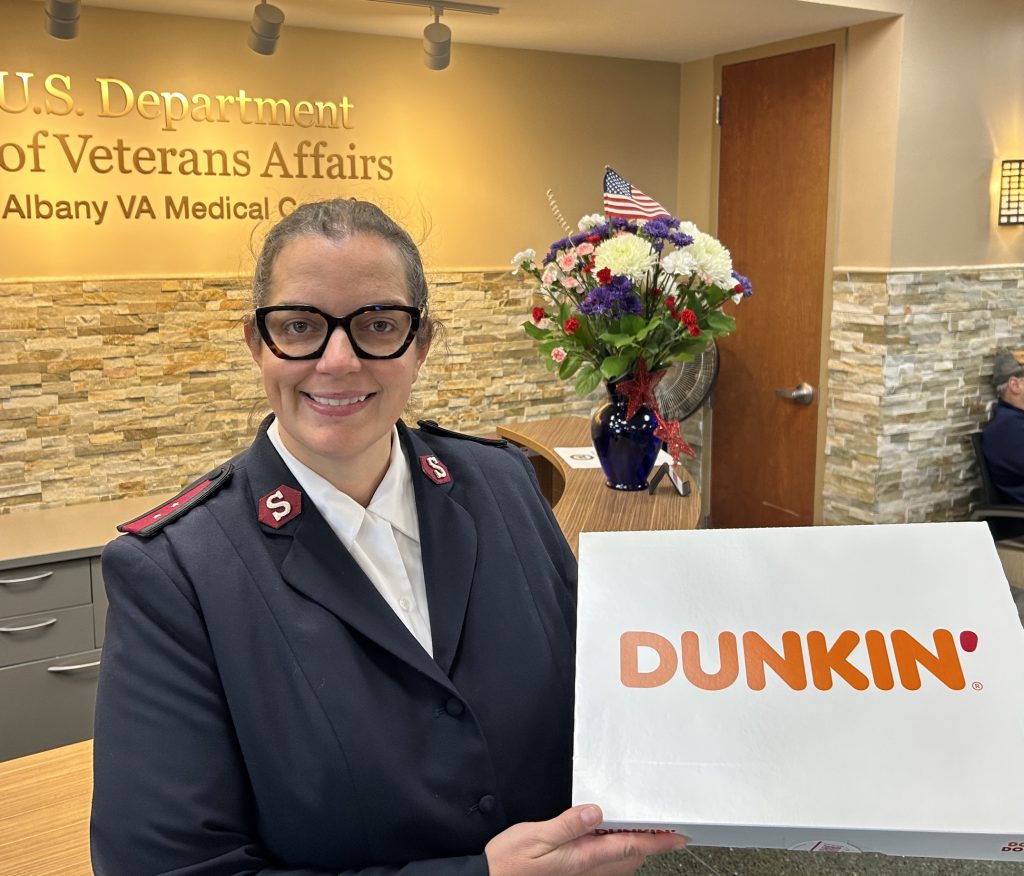 * Limit one per guest while supplies last. No ID required. Offer available in-store only. Not available for orders placed using On-the-Go Mobile Ordering through the Dunkin' Mobile App.