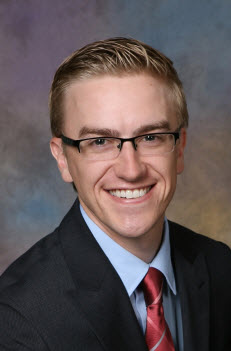 GREEN ISLAND, NY– Coldwell Banker Prime Properties, the number one Coldwell Banker affiliate in New York, has promoted Ryan Watroba to Vice President of Relocation and Business Development. In his new role, he will oversee all relocation services, community outreach efforts, and business development with various organizations on a regional, national and global level.
Coldwell Banker's Relocation Department is a leader in relocation services including area orientations, home purchase and sale assistance, temporary housing and rental finding, group move and concierge services, and relocation consulting.
"Ryan has a tremendous track-record in relocation and we're thrilled to have him as our new Vice President of the division," said Coldwell Banker Prime Properties Broker and Owner Jim Long. "I'm confident his proven strength and involvement in the local communities where we do business and the relocation industry across the globe will benefit our future business endeavors as we strive to continue providing unique services to companies and individuals."
Watroba has a proven background in relocation services, business development, marketing, and community relations. Prior to becoming Vice President, he served as Director of Relocation and Business Development for Coldwell Banker Prime Properties.
With 15 company-owned offices and over 450 full-time agents, Coldwell Banker Prime Properties offers unparalleled experience and knowledge of the Capital Region and Central New York. Coldwell Banker Prime Properties is a recognized leader in the relocation industry and serves as a Principal Broker for Cartus, having achieved Platinum status, the highest service level awarded.
Watroba is a licensed Realtor®, member of GCAR, Worldwide ERC®, and has been awarded the Certified Relocation Professional (CRP®) designation for his extensive work and knowledge of the mobility industry. This prestigious designation is awarded by Worldwide ERC®, the workforce mobility association comprised of companies and individuals involved with domestic and international employee mobility.
"I'm excited to receive this opportunity from our team at Coldwell Banker Prime Properties. Our department's unique set of offerings allows us to partner with companies large and small in need of relocation and real estate assistance programs," Watroba said. "I look forward to leading our team of outstanding relocation professionals who are a driving force in the future success and expansion of one of Upstate New York's top real estate companies."
In addition to his work with Coldwell Banker Prime Properties, Watroba is active in various organizations including serving as the Vice-Chair of the Tech Valley Young Professional Network (YPN) and Chairman of the Worldwide ERC ® YP40, young professional group. He is an active volunteer with several local and national organizations, including the Make-A-Wish Foundation and also serves as an adjunct instructor at Siena College.
Watroba holds a Bachelor's degree in marketing and management from Siena College and a Master's degree in business administration from Union Graduate College.