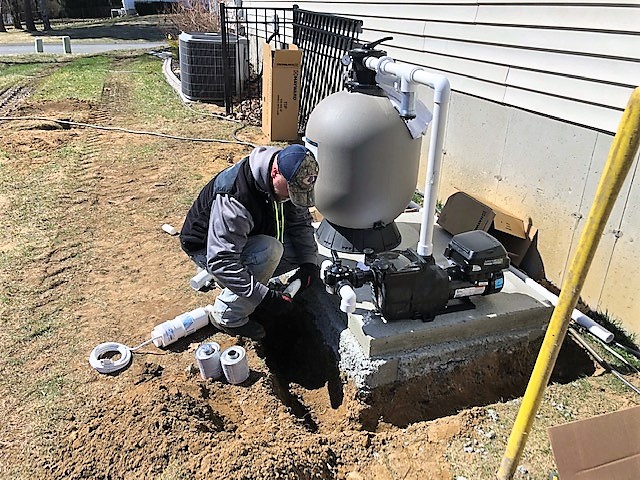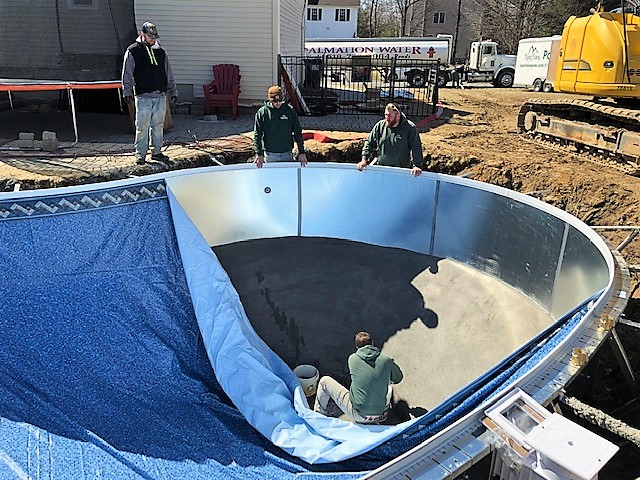 HALFMOON, N.Y. – Outdoor recreation retailer Alpin Haus is this week installing its first pool of the season at a residential property in the Capital Region.
The installation began earlier this week with excavation work and continued this afternoon with the installation of a pool liner and water. Electricians and other pool professionals at Alpin Haus will complete the finishing touches in the coming weeks.
The new 33-foot kidney-shaped legacy edition inground swimming pool marks the official start of pool season for Alpin Haus.
For more information on pools, installation or the services offered at Alpin Haus, visit www.alpinhaus.com.
About Alpin Haus
For more than 50 years in the Capital Region and Hudson Valley, Alpin Haus has grown into an outdoor recreation powerhouse with five store locations in Amsterdam, Saratoga, Clifton Park and Port Jervis, featuring a full-line of RVs, snowmobiles, skis, boats, pools, and spas. Alpin Haus is one of America's largest RV dealers and has received the Caldera Spas Best Showroom Design Award; Caldera Spa's Best New Dealer of the Year; Snow Sports Retailer of the Year; National Top Quality RV Dealer of the Year; Ski-Doo District Dealer of the Year; and has been selected multiple times as one of the Best Places to Work by Capital District Business Review. For more information, visit www.alpinhaus.com.