The Adirondack Sports & Northeast Ski Expo returns on Saturday, Nov. 11 and Sunday, Nov. 12 to the Albany Capital Center at 55 Eagle Street in downtown Albany. Admission is free for the two-day event, slated to take place from 10 a.m. to 5 p.m. on Saturday and 10 a.m. to 4 p.m. on Sunday. Nearby on-street and garage parking are available adjacent to the center both days.
The Adirondack Sports & Northeast Ski Expo will feature $10,000 in prizes, including lift tickets, trail passes, gift certificates, outdoor gear, snowshoes, lodging packages, and much more. There will be lunch and drink options, including craft beer and wine, soft drinks, sandwiches, soups, salads, and kid-friendly items.
One of the ski industry's original and most popular winter sports shows — appealing to novice and advanced participants alike – this year recognizes the expo's 60th anniversary and a proud tradition as the longest-running ski show in the country. It returns for the second year under the ownership of Darryl and Mona Caron of Adirondack Sports and Fitness.
"We're happy to be at the helm of this 60-year tradition. Assuming ownership last year was a natural fit for us and we're excited for the future," said Darryl Caron, Expo manager and publisher of Adirondack Sports Magazine. "This year's show will be upbeat, high energy and lots of fun and will feature more than 100 exhibitors."
The line-up of exhibitors — including Kingston-based Potter Brothers Ski & Snowboard Shops showcasing event pricing on premium ski and snowboard equipment, outerwear and accessories; Gore Mountain; Whiteface; Killington; and Stratton — are expected to fill the second level of the Albany Capital Center, which has been home to the show since the venue first opened in 2017. Among the new and notable downhill and cross-country ski resorts, ski clubs and retail exhibitors scheduled to participate this year are:
SKI NY – The New York Ski Association will be promoting skiing in NYS and its Kids Ski and Ride Free program for 3rd and 4th graders;
Willard Mountain – Details on season passes and the Learn to Ski and Snowboard schools;
Berkshire East – Over 1,000-ft vertical drop of ski/snowboard terrain, rental shops, snow sports schools, lodging and snow tubing parks;
High Peaks Cyclery & Ski Shop – Celebrating 40 years with details on Scotts Cobble Nordic Center community trails, new Adirondack Tour de Ski Series, plus sales, guide services and lodging;
Bike Adirondacks – Will feature many 2024 bicycling events, trail networks including the new Adirondack Rail Trail, custom tours and innovative T-Shirts;
Bike Barn Cycling & Fitness – Will showcase e-bikes, fat bikes, mountain, gravel, comfort, hybrid and BMX;
Greek Peak – Central New York's largest ski resort with 46 trails, 11 glades, tubing, and new terrain parks for adults and families;
GT Toyz – A local full-service motor sports and marine dealership in Clifton Park;
Hudson-Mohawk Road Runners Club – The Capital Region's largest running club with 2,000 members with races and activities for all ages and abilities;
NYS Canal Corporation – Learn more about the NYS canal system and the Canalway Trail that's open for year-round recreational use;
NYS Ski Racing Association: Nordic – will have events and membership information and opportunities to try biathlon;
ORDA's Mt Van Hoevenberg and Olympic Jumping Complex – Learn more about cross-country skiing on the 55K trail network (5K with snowmaking); its sliding track is hosting three World Cup luge, bobsled and skeleton events this winter; and the opportunity for guests to get pictures taken in the bobsled;
Paca Gardens – Located in Little Falls, will be selling quality alpaca hats, mittens, gloves, sweaters, blankets, and 50 styles of alpaca socks;
St. Regis Canoe Outfitters – Based in Saranac Lake, will promote its new winter outdoor programs for all abilities and preview summer paddling, hiking and camping trips in the Adirondacks;
Skioo Inline Skates & Skis – These universal inline skates/skis fit right into ski boots and are the perfect training program for the off-season or just for fun;
In addition to alpine skiing and snowboarding resorts from New York, Vermont and New England, the annual Adirondack Sports & Northeast Ski Expo will incorporate new ski and snowboard gear, outerwear, and accessories at great prices, expanded alpine and cross-country ski resorts, clubs, destinations, events and family activities.
Dating back to the 1960s, the Albany Ski Show later evolved into the Albany Ski & Snowboard Expo before expanding to the Northeast Ski & Craft Beer Showcase. The second year of this recently rebranded event has added cross-country skiing, snowshoeing and all winter sports to its roster, and expanded activities to include an indoor curling game for kids and indoor rowing.
"Similar to last year's event, free admission entitles every participant to a chance at thousands of dollars in prizes. Our number one goal is to get people interested in outdoor activities for every season. When you have the right clothing and gear you can enjoy staying active year-round."
Caron owns Adirondack Sports & Fitness, which publishes Adirondack Sports magazine and produces expos covering outdoor sports, fitness and travel in the Capital-Saratoga Region, Adirondacks, Hudson Valley and Catskills. The 18th annual Adirondack Sports Summer Expo takes place on March 16-17, 2024 at the Saratoga Springs City Center.
Since 2000, Adirondack Sports magazine has covered popular aerobic sports and recreation, including running, biking, hiking, paddling, triathlon, skiing, health, fitness and travel. Adirondack Sports distributes 25,000 free monthly copies at over 600 locations and is available online at www.adksports.com.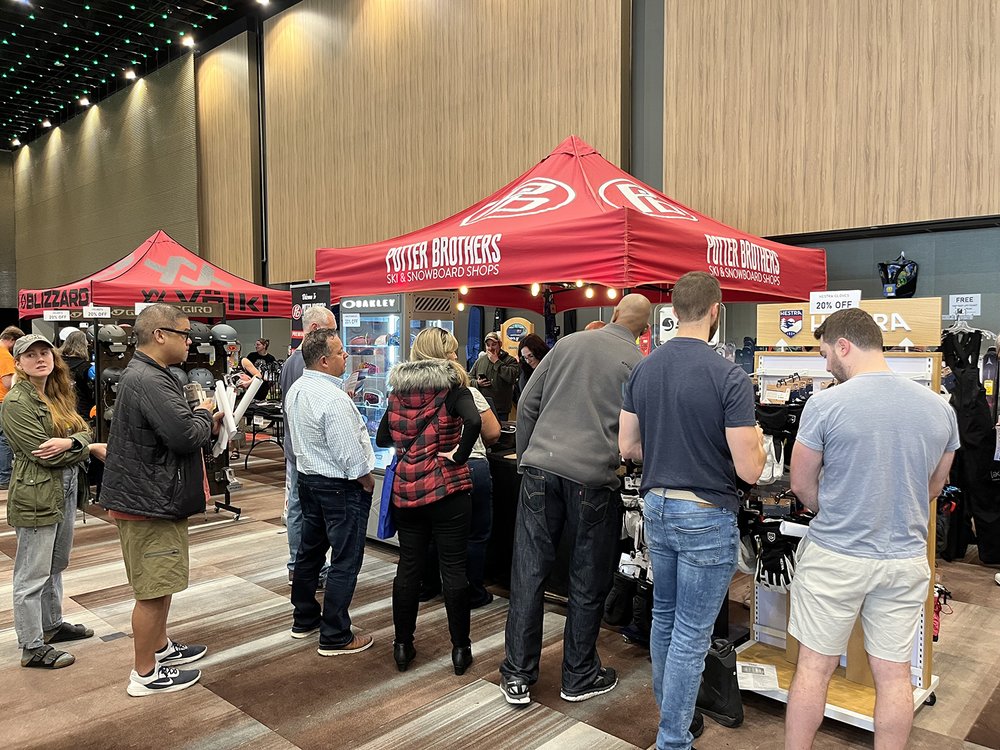 For exhibitor and guest information about the Adirondack Sports & Northeast Ski Expo, please visit www.adksports.com/winter-expo.