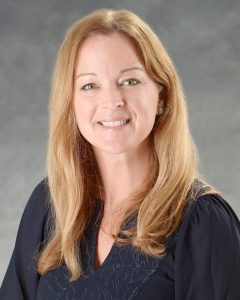 SARATOGA SPRINGS, N.Y., July 10, 2018 – The Wesley Community today announced that Traci Jersen has been appointed to the board of directors of The Wesley Foundation, the philanthropic arm of The Wesley Community.
"Traci is a fantastic addition to the board and her extensive experience in long term care and marketing will be a valuable asset to The Wesley Community," said J. Brian Nealon, CEO of The Wesley Community. "Her professional experience and personal connection to Wesley will surely benefit our residents and the entire board as we continue to provide exceptional senior care."
Jersen has more than 15 years of experience in the long-term care profession and previously served as the Vice President of Marketing for 6N Systems, where she helped develop, document and promote electronic records for long-term and post-acute care service providers.
"It is an honor to be appointed to the board of The Wesley Foundation," Jersen said. "I look forward to supporting The Wesley Community and all of those who depend on the services they provide to our community."
Jersen is an active volunteer and serves as the President of the Board for Saratoga City Ballet, Inc., and served as President of the Saratoga Performing Arts Center (SPAC) Action Council from 2013 to 2015, where she still serves as a member. She currently manages her own marketing consulting firm and resides in Saratoga Springs with her husband, Dave, and daughter, Lilli.
In addition to the recent appointment, The Wesley Community and The Wesley Foundation have announced new officers for both boards for the 2018-19 board year.
The officers appointed to the board of directors of The Wesley Community are as follows:
Andrew J. Wise, President
Carol Shippey, 1st Vice President
Carla Williams, 2nd Vice President
Helen A. Endres, Secretary
Jack Arnold, Treasurer
The officers appointed to the board of directors of The Wesley Foundation are as follows:
Raymond Martin, President
Timothy Busch, 1st Vice President
Joanne Kirkpatrick, 2nd Vice President
Don Braim, Treasurer
Alicia A. Butler, Secretary
For more information about The Wesley Community, visit www.thewesleycommunity.org.
About The Wesley Community
The Wesley Community is a 36-acre, non-profit agency in Saratoga Springs, NY. Sponsored by United Methodist Health and Housing, Inc., The Wesley Community's unique continuum of care community provides market rate and affordable housing for independent seniors, enriched living apartments for seniors who desire additional support, in-home health care services, short-term rehabilitation and long-term nursing care, as well as outpatient therapies for people of all ages.