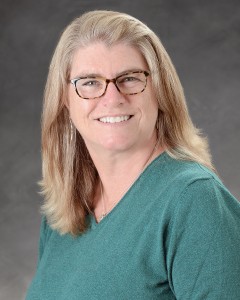 SARATOGA SPRINGS, N.Y., August 16, 2017 – The Wesley Community today announced Janet Enright has been appointed to the board of directors of The Wesley Foundation, the philanthropic arm of The Wesley Community.
"Janet is a fantastic addition to the foundation board and her extensive leadership experience will be a valuable asset to The Wesley Community," said J. Brian Nealon, CEO of The Wesley Community. "Her commitment to excellence will not only benefit our residents but also the entire board as we strive to enhance the level of care and services we provide in the community."
"It is an honor to be selected to the board of the Wesley Foundation," Enright said. "I look forward to supporting this unique community asset."
A New York native, Enright most recently served as assistant to the design manager at Newport News Shipbuilding, where she oversaw cargo operation testing. She is a graduate of SUNY Maritime College at Fort Schuyler, NY, with a degree in Marine Transportation Management.
Enright is an active volunteer with the Saratoga Rowing Association. She enjoys spending time with her family, gardening, sailing and bicycling.
About The Wesley Community
The Wesley Community is a 36-acre, not-for-profit agency in Saratoga Springs, NY, which serves the needs of the elderly, as well as active seniors, adults and pediatrics. Sponsored by United Methodist Health and Housing, Inc., The Wesley Community's unique continuum of care community provides independent and enriched living for seniors, affordable independent senior housing, short-term rehabilitation and long-term care, as well as home care services and outpatient therapies available for people of all ages.