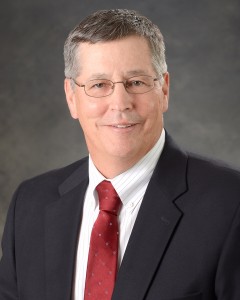 SARATOGA SPRINGS, N.Y., August 21, 2017 – The Wesley Community today announced that Timothy Pehl has been appointed to the Board of Directors of The Wesley Community in Saratoga Springs, NY.
 As a managing member at Luther Forest Wealth Advisors, LLC and a senior partner at Kumlander, Donofrio, Hay & Pehl, CPAs, LLP, Pehl brings both comprehensive leadership and financial skills to The Wesley Community. 
"We are pleased to welcome Timothy to our Board of Directors at The Wesley Community," said J. Brian Nealon, CEO of The Wesley Community. "His long-term financial planning skills and experience in public service make him an ideal addition as we continue to grow and remain the provider of choice for senior care in the Capital Region."
"I have always felt it is a person's responsibility to give back to the community to the extent possible," Pehl said. "The Wesley Community has provided wonderful services for a numerous family members over the years and this opportunity gives me the chance to give back to this terrific organization."
In addition to his work with The Wesley Community, Pehl currently is a member of the Board of Directors and past President of Saratoga Springs Lions Club Foundation, Inc. as well as a long-time member of the Saratoga Springs Lions Club. 
He previously served as Chairman of the Board of Directors of the Saratoga County Chamber of Commerce and President of the Board of Directors of Transitional Services Association, Inc., a Saratoga Springs-based non-profit organization as well as treasurer and board member of the Saratoga Center for the Family. He is also the former treasurer of both the Gore Mountain Ski Club and Saratoga Springs Alpine Ski Team.
A native and current resident of Saratoga Springs, Pehl is a graduate of Clarkson University.
For more information about The Wesley Community, visit www.thewesleycommunity.org.
About The Wesley Community
The Wesley Community is a 36-acre, not-for-profit agency in Saratoga Springs, NY, which serves the needs of the elderly, as well as active seniors, adults and pediatrics. Sponsored by United Methodist Health and Housing, Inc., The Wesley Community's unique continuum of care community provides independent and enriched living for seniors, affordable independent senior housing, short-term rehabilitation and long-term care, as well as outpatient therapies available for people of all ages.