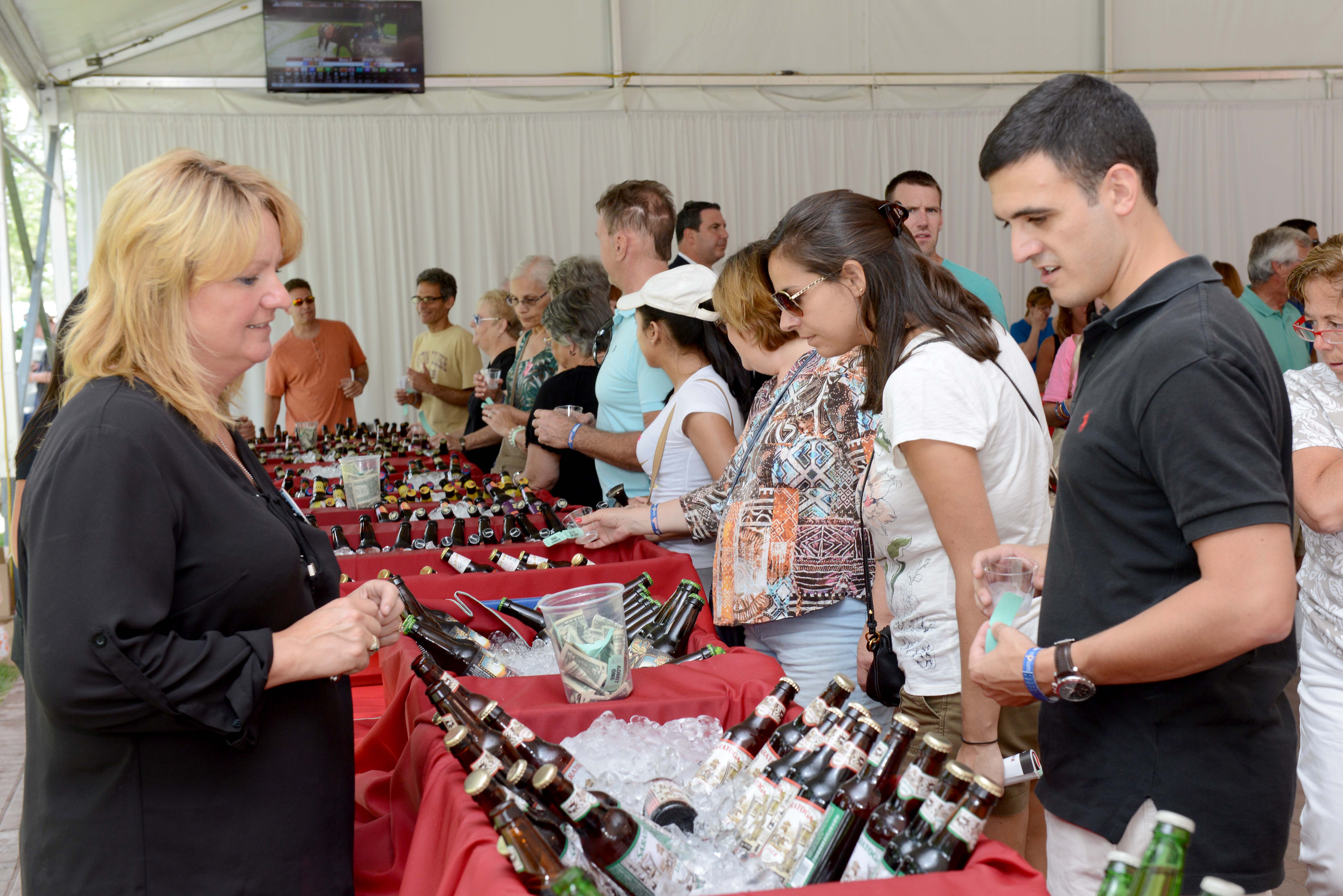 SARATOGA SPRINGS, N.Y. – The New York Racing Association, Inc. today welcomed more than 600 guests to the weekly Taste NY: Craft Beer tasting as Saratoga Race Course.
The weekly event offers track patrons the opportunity to sample numerous craft beers produced exclusively by New York State breweries. The day's featured breweries were Brown's Brewing Co. and Lake Placid Brewery. The tasting is held each Friday of the meet from noon to 5 p.m. in the Saratoga Pavilion. Sampling fee applies.
"I've really liked it so far. Everyone has been really knowledgeable and I've been able to try a bunch of different drinks," said Saratoga guest Tracy Howell of Toronto, Canada. "I think that this is really inexpensive and a great way to try local beer."
"Guests love the atmosphere. They love the choices. They like the fact that we actually have people from the breweries here to discuss the beers and the processes," said Centerplate Concessions Manager Stacy McGraw. "What's great is that we offer some of these local beers throughout the track. If they like a sample, they are able to enjoy more of it during their visit to Saratoga Race Course."
The Taste NY at Saratoga series also features an array of New York ciders, wines and spirits for sampling every Thursday of the meet; and New York foods and artisan crafts every Sunday of the Saratoga season. The Taste NY series at Saratoga Race Course is held in partnership with the New York State Department of Agriculture and Markets.