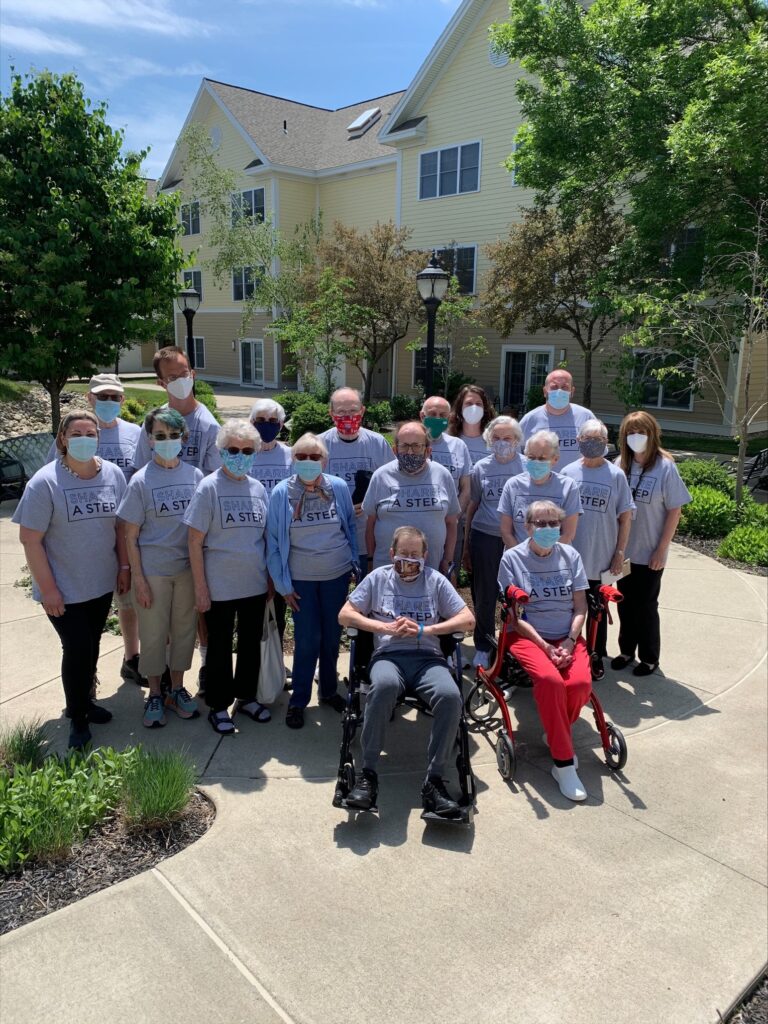 Initiative supports second phase of renovations at the Springs Building of Wesley Health Care Center
Saratoga Springs, N.Y.  – The Wesley Foundation, the philanthropic arm of The Wesley Community, today announced the results of its "Share A Step" virtual fundraiser, which raised $104,300 to support local seniors served by The Wesley Community.
Approximately 100 community members – double the number from last year – participated in the 2021 edition of "Share A Step," which took place from May 21 through May 27 and invited community members to work towards a fitness-oriented goal while raising funds.
Participants this year logged more than 1,470 miles and helped bring the total amount raised for The Wesley Foundation via the annual fundraiser to more than $140,000 since it began in 2018.
"It has been tremendously rewarding to see how popular our 'Share A Step' fundraiser has become over the past several years," said J. Brian Nealon, CEO of The Wesley Community. "The funds raised will go a long way in helping to support the many seniors on our campus. We are extremely grateful to all of the participants, sponsors and supporters of this event."
Donations received via the virtual fundraiser will support the second phase of renovations at the Springs Building of Wesley Health Care Center. The project will create a contemporary, efficient and home-like environment on the Springs Building's second, third and fourth floors. Phase one of the project was completed in 2016. The Wesley Community is a non-profit senior living campus in Saratoga Springs with more than 700 residents.
The 2021 "Share-A-Step" fundraiser was presented by The Adirondack Trust Company. Summit sponsors include Marshall & Sterling Insurance, Ray Martin/Crescent Hill Partners, CDPHP, Angerame Architects, The Fort Miller Group. Peak Sponsors include Allerdice Building Supply, Saratoga Casino Hotel, Bonacio Construction, Longfellows Hotel and Conference Center, D.A. Collins Companies. Mountain Sponsors include Saratoga National Bank & Trust, Bond, Schoeneck and King, The LA Group, Saratoga.com, Freed Maxick, Munter Enterprises and Lemery Greisler.
About The Wesley Community
The Wesley Community is a 37-acre, non-profit agency in Saratoga Springs, NY. Sponsored by United Methodist Health and Housing, Inc., The Wesley Community's unique continuum of care community provides independent and assisted living for seniors, affordable independent senior housing, short-term rehabilitation and long-term care, as well as home care services and outpatient therapies available for people of all ages.