Saratoga trainers accept (and improvise upon) Ice Bucket Challenge to raise funds and awareness for ALS Association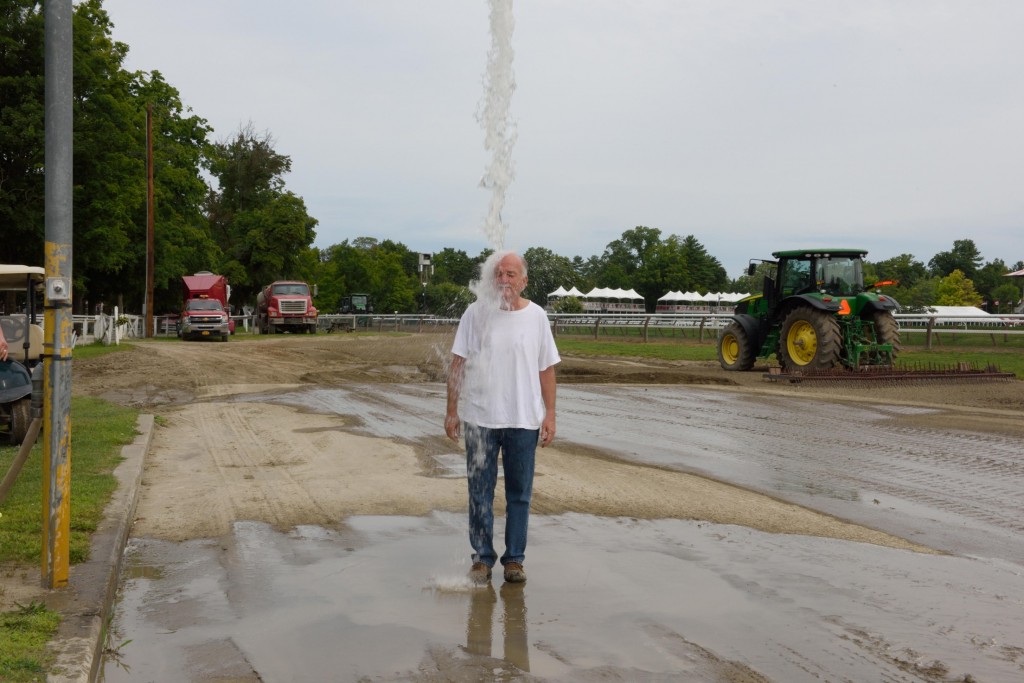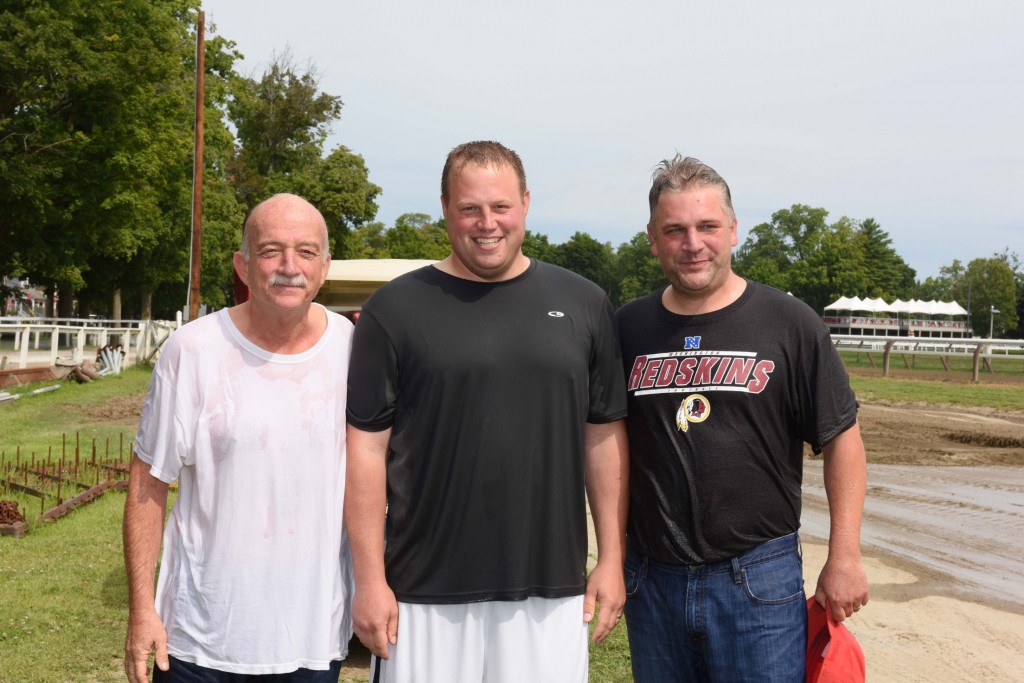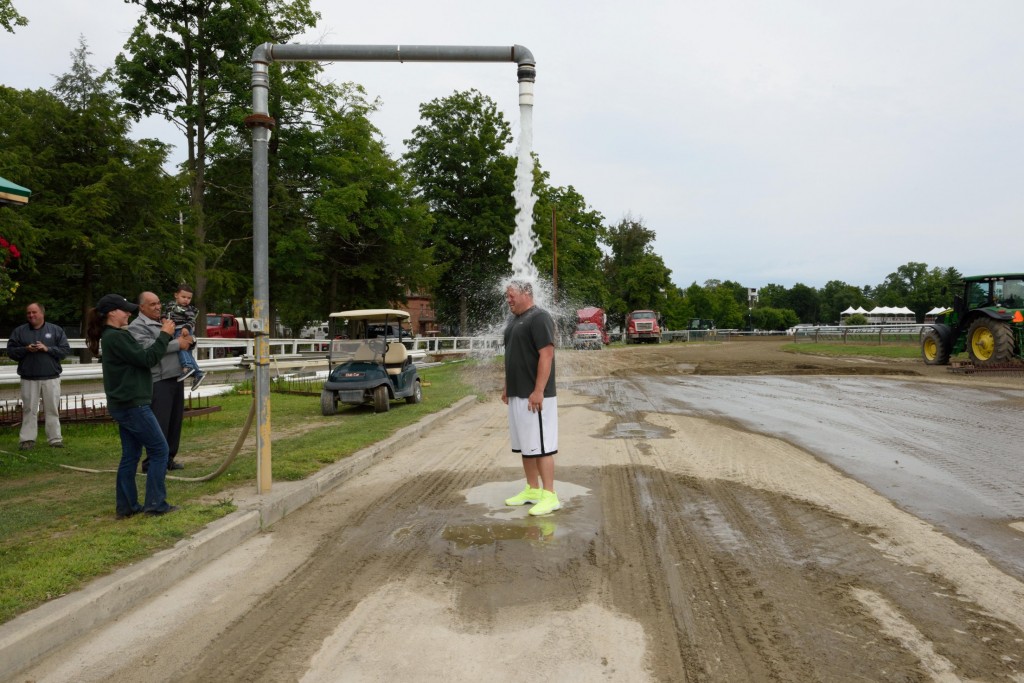 Trainers Michael Hushion (L), Jeremiah Englehart (C) and Bruce Brown (R) accepted the challenge from members of the Saratoga jockey colony and doused themselves with ice cold water on Saturday, August 16 at Saratoga Race Course. The trainers improvised upon the conventional method employed during the ice bucket challenge by standing underneath a spigot of flowing water traditionally used to fill water trucks on the Oklahoma side of the track.
On Friday, August 15, members of the Saratoga jockey colony participated in the viral phenomenon in an effort to raise funds and awareness for the ALS Association. Participating jockeys included John Velazquez; Mike Luzzi; Jose Ortiz; Manuel Franco; Irad Ortiz, Jr.; and NYRA TV analyst Richard Migliore. In addition to completing the challenge, Migliore and each of the participating jockeys have pledged to donate $100 to the ALS Association.
The trainer and jockey pledges supplement an initial contribution from the New York Racing Association of $1,000 to the ALS Association in conjunction with the Ice Bucket Challenge.