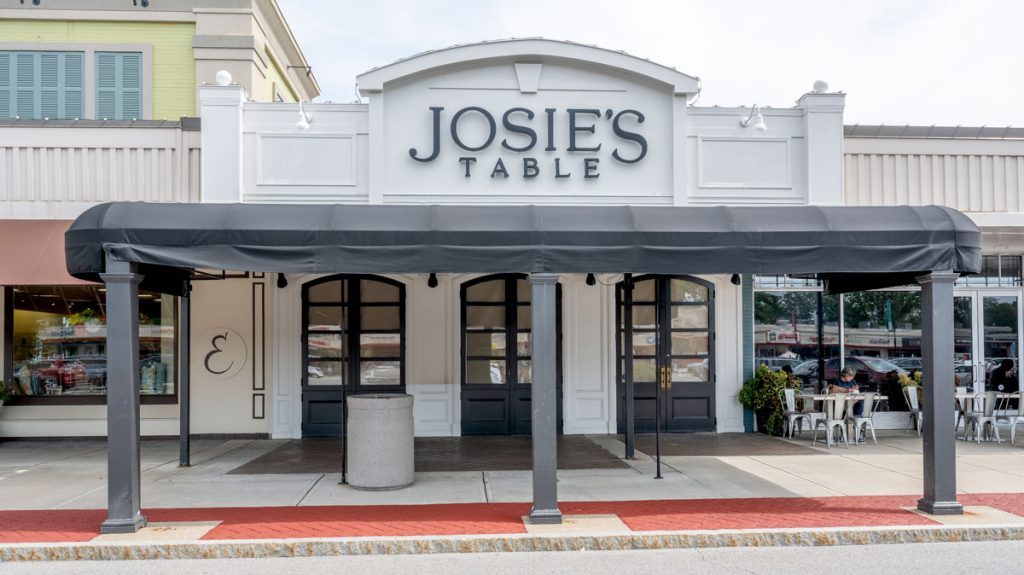 Replaces long-standing Provence Restaurant, which closed due to pandemic
GUILDERLAND, NY– Josie's Table, a new locally sourced eatery, is now open in Stuyvesant Plaza. It has replaced Provence Restaurant & Wine Bar after more than two decades.
Josie's Table is a farm-to-table restaurant that focuses on local, organic, and seasonal ingredients. Its bar specializes in a variety of natural and organic wines, house infusions, and specialty cocktails with locally distilled spirits. The new restaurant is named after owner Daniel Darves-Bornoz's mother, Josephine. His son Peter, a graduate of the Culinary Institute of America, is the restaurant's executive chef.
"This is truly a family affair and I'm excited to share this experience with my son," said Darves-Bornoz. "My mother was an incredible chef and taught me at a young age, and she is the reason both Peter and I went into the culinary arts. Closing Provence after such a long time was a difficult decision but I'm glad I can honor my mother with my new restaurant."
Darves-Bornoz previously owned Provence Restaurant & Wine Bar in Stuyvesant Plaza, which was open for 21 years before it closed in mid-March of 2020 due to the coronavirus pandemic. Darves-Bornoz announced the following October that Provence would be replaced by Josie's Table.
"We're thrilled that Josie's Table has opened in Stuyvesant Plaza. Farm-to-table is one of the newest and most popular restaurant trends, and we're delighted to have an eatery that is both of-the-moment and locally sourced," said Janet Kaplan, Vice President of Real Estate for Stuyvesant Plaza. "Josie's Table is a great addition to our wide selection of locally-owned businesses in Stuyvesant Plaza. We wish Daniel good luck with his new restaurant and look forward to seeing his successes with this endeavor."
Josie's Table is open from 5 p.m. to 9 p.m. Tuesdays through Thursdays and from 5 p.m. to 10 p.m. Fridays and Saturdays. Reservations are recommended; call 518-689-7777 or visit josiestable.com to reserve a table.
About Stuyvesant Plaza
Since opening in 1959 with 18 tenants, Stuyvesant Plaza has grown more than threefold to become the Capital Region's premier outdoor lifestyle shopping center and professional office park. Stuyvesant Plaza, which opened just 12 years after the nation's first outdoor shopping center in Los Angeles, is currently home to nearly 60 shops and restaurants. For more information, visit StuyvesantPlaza.com.