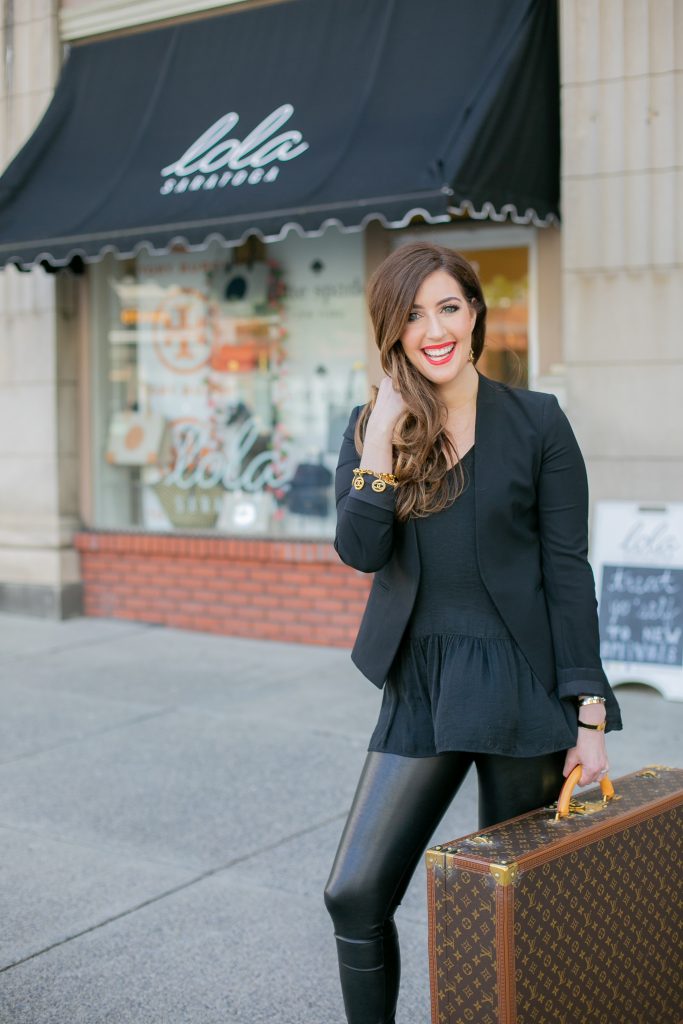 Second location for high-end retailer anticipated to open on October 15
ALBANY, N.Y. – Stuyvesant Plaza today announced that Lola Saratoga, a boutique offering a finely-curated selection of high-end accessories and specializing in authentic pre-owned and vintage designer handbags, will open a new storefront at the outdoor lifestyle shopping center. The store is anticipated to open on October 15, 2019.
The 1,000-square-foot store at Stuyvesant Plaza marks the second location for Lola Saratoga owner Megan Druckman, who opened the original location in Saratoga Springs in 2013. A Capital Region native, Druckman formerly served as an executive at Bloomingdale's for seven years, where she cultivated relationships with popular brands such as Tory Burch, Kate Spade, and Rebecca Minkoff.
"Lola Saratoga is a perfect complement to the diverse array of stores and restaurants at Stuyvesant Plaza. The store has developed a loyal following and we are thrilled to bring Lola Saratoga's outstanding collection and service to Albany," said Stuyvesant Plaza Vice President of Real Estate Janet Kaplan. "We look forward to providing our guests with a new shopping experience this fall."
"My team and I are very excited to open our second location in Stuyvesant Plaza," said Druckman. "We already have a large client base in the Albany area, and we are excited to introduce Lola to those who haven't had the opportunity to shop with us in Saratoga."
Designed to serve as a destination for luxury accessories, Lola Saratoga is the only Capital Region retailer to offer authenticated designer handbags from Louis Vuitton, Chanel, Gucci, YSL, Prada and Hermés, amongst others. Each handbag is subjected to a rigorous multi-point inspection and receives a third-party certificate of authenticity.
In addition to specializing in vintage and gently preowned designer handbags, Lola Saratoga is the only retailer in 100 miles to carry the Tory Burch line, including shoes, handbags, jewelry and soft accessories. The new store will also feature a collection of fashion jewelry and gift items.
Lola Saratoga joins the numerous clothing and accessories retailers at Stuyvesant Plaza, including Beck Furs, Circles, Evoke Style and The Pink Paddock.
About Stuyvesant Plaza
From one-of-a-kind shops to the finest nationally known names in retail, Stuyvesant Plaza is home to more than 50 unique other shops and restaurants in a spectacular open-air setting. 2019 marks Stuyvesant Plaza's 60th anniversary as the premiere lifestyle shopping center and professional office park in the Capital Region. For more information, visit StuyvesantPlaza.com.