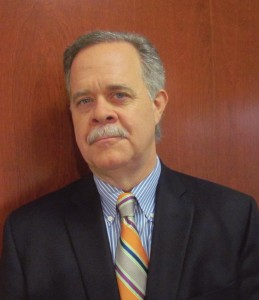 ALBANY, N.Y. – Living Resources, one of the Capital Region's leading non-profit organizations which provides services to individuals with a broad range of disabilities, today announced the appointment of M. Christian Bender as Associate Executive Director of Business Operations.
In his role, Bender serves as a key member of the Living Resources senior leadership team and oversees all program operations at the agency, including the development of new service areas and strategic planning initiatives.
"We are thrilled to welcome Chris to the team during this important time of growth for Living Resources. Over the past several years, we have made a strategic effort to expand our scope of services to meet the needs of a wide range of individuals with impairments, including brain injury survivors, veterans, home care patients and seniors," said Living Resources CEO Fredrick W. Erlich. "I am confident that Chris' robust experience and skill set will contribute to Living Resources' mission."
Bender brings significant experience in executive leadership and organizational management to Living Resources, including more than 13 years as the founding executive director of the not-for-profit charter school support organization the Brighter Choice Foundation.
During his tenure with the Brighter Choice Foundation, Bender orchestrated the launch of a network of school projects that serve over 3,500 students; procured over $30 million in philanthropic support; and oversaw $70 million in school construction projects.
"My experience in growing and managing education projects relates well to the opportunity to contribute to the important work conducted by Living Resources," said Bender.
In addition to his leadership role at the Brighter Choice Foundation, Bender most recently served as managing partner of Charter School Advisors, a firm which provides financial advisory consultation to charter schools. Bender was also an account representative and insurance broker for Austin & Company, through which he marketed insurance products to independent and charter schools throughout New York.
Bender is a graduate of Rollins College, where he earned his bachelor of arts in history, and secured a master of arts in educational administration from Columbia University. Additionally, he holds an associate in occupational studies degree from The Culinary Institute of America.
An active member of the Capital Region community, Bender currently serves on the board of directors of The Albany Academies, Bender Family Foundation, and The Fort Orange Club. He is a past member of the board of directors of the New York State Charter School Association, Union Graduate College, Capital Region Sponsor-A-Scholar, Albany Boys & Girls Club; and was a mayoral appointee to the board of directors of Recapitalize Albany.
For more information about Living Resources, visit www.livingresources.org.
About Living Resources
Living Resources is a non-profit organization which provides services to individuals with a broad range of disabilities and impairments. Employing more than 800 staff, Living Resources supports over 2,000 individuals in a variety of community and residential settings throughout an eleven-county area and has an annual budget of $40 million. Established in 1974, Living Resources' programs and services have grown to include day habilitation, supportive employment, clinical services, fine arts instruction, interpreting services for the hearing impaired, after school programming, service coordination and the College Experience Program in collaboration with The College of Saint Rose. In addition, it provides services to brain injury survivors, and veterans, as well as individuals with intellectual and developmental disabilities.  Through its Certified and Licensed home care divisions, Living Resources assists seniors living in their own homes and individuals with post-acute medical conditions, For more information, visit www.livingresources.org.