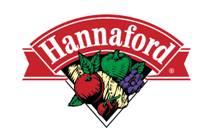 New 35,000-square-foot supermarket to celebrate grand opening with numerous special events, Hannaford to donate $7,000 to Walden community organizations
WALDEN, New York – Hannaford Supermarkets will celebrate the grand opening of its new Walden store, located at 78 Oak Street, starting with a celebration on Saturday, June 14. The new Hannaford will serve the Walden community and employ about 115 full- and part-time associates.
The opening will bring Hannaford's total number of supermarkets in New York to 52 and expand its presence in the area. The new Walden store will include a full-service pharmacy, replacing a temporary Hannaford pharmacy that has been operating on the site since March.
The 35,000-square-foot store will provide customers with a butcher shop, produce and seafood departments, a bakery and deli, an olive bar, a chicken wing bar, featuring hot, ready-made wings, and many other services.
In recognition of the grand opening, representatives from Hannaford will present a total of $7,000 in donations to a series of Walden community organizations, including Backpack Snack Attack, Community Foundation of Orange and Sullivan Counties Community Grantmaking Fund, Town of Montgomery Food Pantry, Valley Central School District, and Valley Central Education Foundation.
"Hannaford Supermarkets is honored to bring our signature combination of everyday low prices, quality foods and outstanding service to Walden residents," said Store Manager Olhae Cosh. "I encourage the Walden community to join us as we celebrate the grand opening of our store. We look forward to showing shoppers the results of what we have been working on. 
The grand opening celebration will begin on Saturday, June 14 at 7 a.m. The first 300 customers through the doors will each receive a Hannaford mystery gift card valued randomly between $5 and $250 and a free Hannaford reusable shopping bag.
Beginning Saturday, shoppers can also enter to win free Hannaford gift cards during the grand opening celebration. The grand prize winner will receive a $1,000 Hannaford gift card. Four first prize winners will receive a $250 Hannaford gift card and 10 second prize winners will receive a $50 Hannaford gift card. The winners will be selected by random drawing on Tuesday, July 1.
The grand opening celebration will continue throughout the months of June and July with a series of special offerings for shoppers, including giveaways, events and product samples.
On Saturday, June 28, Hannaford will host a Customer Appreciation Day from 11 a.m. to 3 p.m. The first 100 customers through the doors will also receive a free Hannaford grill brush. Customers will be invited to enjoy a free BBQ lunch, with an optional donation to a local charity.
On Saturday, July 13, Hannaford will host a Health and Wellness Day from 10 a.m. to 2 p.m. The first 300 pharmacy customers will receive a Hannaford pharmacy bag. The in-store Hannaford registered dietitian will be available to answer nutrition questions.
On Saturday, July 26, Hannaford will host a Close to Home Day from 11 a.m. to 3 p.m. Shoppers will have the opportunity to meet and sample products from local vendors that are part of the Hannaford Close to Home program.
The Walden store is open seven days a week from 7 a.m. to 11 p.m. Pharmacy hours are Monday through Friday from 8 a.m. to 8 p.m.; Saturday from 9 a.m. to 7 p.m.; and Sunday from 9 a.m. to 6 p.m.
About Hannaford Supermarkets
Hannaford Supermarkets, based in Scarborough, Maine, operates 185 stores in the Northeast. Stores are located in Maine, New York, Massachusetts, New Hampshire, and Vermont. All Hannaford stores feature Guiding Stars, America's first storewide nutrition navigation system, and most stores have full-service pharmacies. Hannaford employs more than 26,000 associates. Additional information can be found at www.hannaford.com.