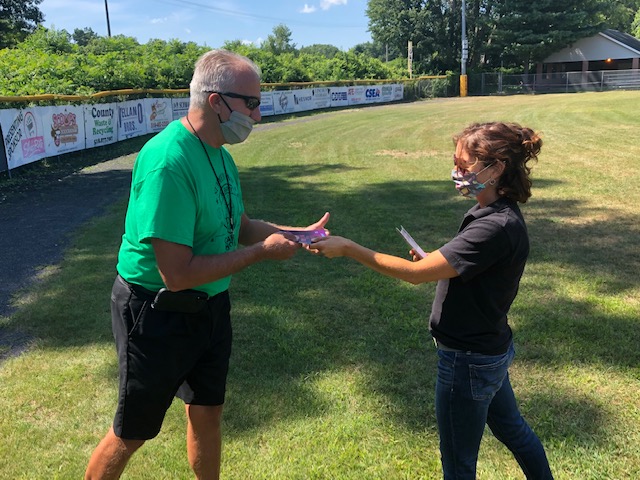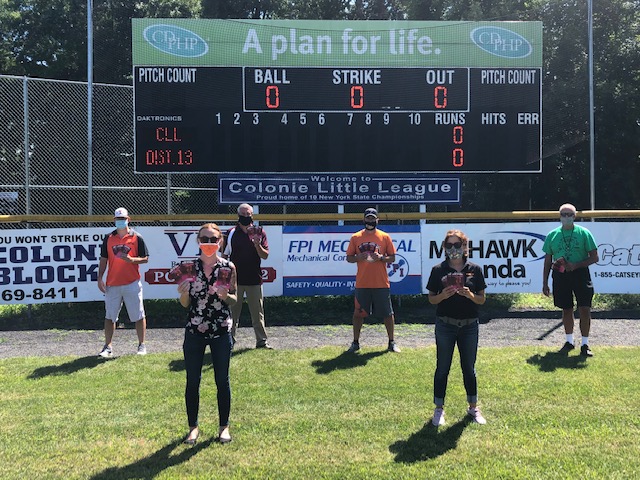 Little League coaches in Albany, Colonie, Bethlehem and Berne-Knox-Westerlo receive Dunkin' gift cards as a thank you for keeping children running this summer
COLONIE, New York – Dunkin' today delivered 200 gift cards to the coaching staff and managers of Little League Baseball programs in Albany County as a thank you for helping local children stay active this summer.
Today's special delivery was designed to express appreciation to the local youth sports programs for their hard work to keep nearly 1,000 children mentally and physically engaged during the summer months. The gift cards will be distributed to volunteer coaches and managers with Colonie Little League; Albany American Little League; Tri-Village Little League; and Berne-Knox-Westerlo Little League.
"It's extremely important that the children in our communities continue to experience the benefits of team sports and stay active during these unprecedented times," said Dunkin Field Marketing Manager Eric Stensland. "The dedicated coaches of the Little League Baseball programs in Albany County have been busy keeping their teams running all summer long and Dunkin' is proud to support these everyday heroes."
"We are so appreciative to Dunkin' for recognizing the volunteers who have helped to ensure our youth would have a positive Little League Baseball experience during these challenging times," said Little League Baseball NY District 13 Administrator Lenny Ricchiuti. "Baseball is a team sport and we are proud to have Dunkin' on our team assisting with the development of our youth."
The delivery marks Dunkin's latest initiative in an ongoing effort to support frontline employees and volunteers during the pandemic. Since mid-March, Dunkin' has donated thousands of baked goods, coffee and gift cards to first responders, nurses, food pantry employees and child care staff.
-30-
About Dunkin'
Founded in 1950, Dunkin' is America's favorite all-day, everyday stop for coffee and baked goods. Dunkin' is a market leader in the hot regular/decaf/flavored coffee, iced regular/decaf/flavored coffee, donut, bagel and muffin categories. Dunkin' has earned a No. 1 ranking for customer loyalty in the coffee category by Brand Keys for 14 years running. The company has more than 13,000 restaurants in 41 countries worldwide. Based in Canton, Mass., Dunkin' is part of the Dunkin' Brands Group, Inc. (Nasdaq: DNKN) family of companies. For more information, visit www.DunkinDonuts.com.