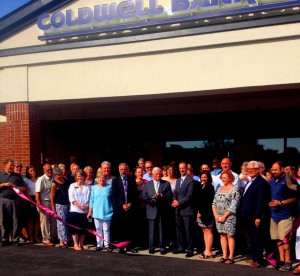 SLINGERLANDS, NY – Coldwell Banker Prime Properties today announced it has opened a new Capital Region office at 1345 New Scotland Road in Slingerlands, NY.
The new office is 7,200 square feet and employs 66 sale associates. It provides complete residential real estate services, including buying, selling, relocation, new home sales, financing, and closing.
"We're thrilled to open our new office in Slingerlands that was designed with the focus of making a positive difference in people's lives by improving the real estate experience," said Mark Phoenix, Chief Operating Officer at Coldwell Banker Prime Properties. "We've been a trusted name and advisor in local real estate for nearly 30 years and look forward to working with both new and familiar faces at our Slingerlands location."
Based in Green Island, NY, Coldwell Banker Prime Properties has 13 locations in Upstate New York, including Capital Region offices in Glens Falls, Saratoga, Clifton Park, Niskayuna, East Greenbush, Loudonville, Slingerlands and Greenville.