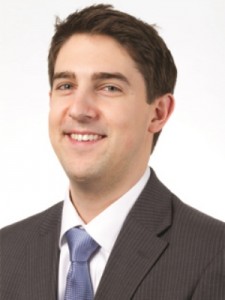 GREEN ISLAND, NY;  – Coldwell Banker Prime Properties is pleased to announce that RJ Long has been named Partner and Co-Owner of the No. 1 Coldwell Banker affiliate in New York State.
Long has a robust real estate background. Prior to joining Coldwell Banker Prime Properties, an affiliate of Prime Companies, recognized by the Business Review as Company of the Year, he spent more than eight years at TR Advisors in Boston, MA. Long most recently served as Vice President of Brokerage Services, a role in which he spearheaded operations and strategic planning for the firm's brokerage service division.
"RJ will be a tremendous asset to the firm as we continue to grow, innovate and prosper in a community-focused direction," said Ken Raymond, broker and owner of Coldwell Banker Prime Properties. "His expertise, energy, professionalism, and understanding of the culture climate and real estate market will have a tremendous impact on our day-to-day operations."
In addition to his experience with TR Advisors, Long previously served as a realtor, analyst, and special projects manager for Coldwell Banker affiliates in Boston and the Capital Region, including Coldwell Banker Prime Properties.
"I am thrilled to take a leadership role at Coldwell Banker Prime Properties and to work with all levels of our staff to meet and exceed our strategic goals," Long said. "I look forward to introducing new ideas and to supporting ongoing initiatives that will help cement our brand as a respected and prosperous part of the business community."
Long holds a Bachelor's degree in Business Management with a minor in finance from Bentley University and a Masters of Business Administration focused on real estate and entrepreneurialism from the McCallum Graduate School at Bentley University.
About Coldwell Banker Prime Properties
Coldwell Banker Prime Properties was established in 1986 by Ken Raymond and Jim Long and is an independently owned and operated affiliated company of Coldwell Banker Real Estate, LLC.  Coldwell Banker Prime Properties is the number one Coldwell Banker affiliate in New York State with fifteen offices and nearly 450 agents in the Albany, Utica and Syracuse regions.  Coldwell Banker Prime Properties has led upstate New York's real estate market as a trusted advisor for nearly 30 years with a broad set of real property services including residential and commercial brokerage, development, corporate relocation, new home sales, closing and property management services.  It is a pioneer in consumer services with its Coldwell Banker Concierge® Service Program and award-winning Web site, ColdwellBankerPrime.com.