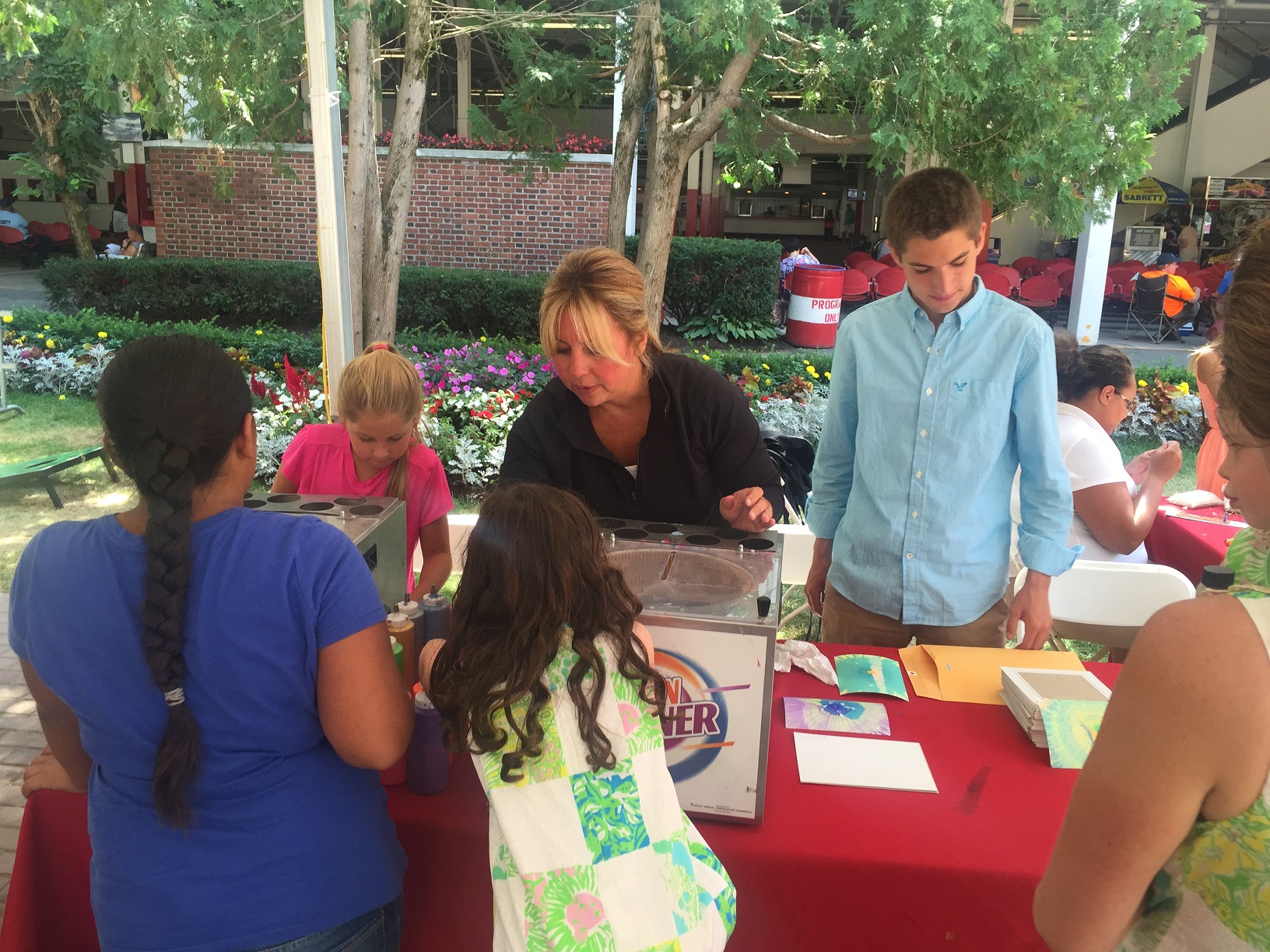 SARATOGA SPRINGS, N.Y. – The New York Racing Association, Inc. (NYRA) today welcomed children and families for the third installment of the newly expanded and enhanced Berkshire Bank Family Mondays, presented by Mister Softee, at Saratoga Race Course.
The weekly family festival, held each Monday of the meet from 11 a.m. to 4 p.m. in the Saratoga Pavilion, enables families and children to experience and enjoy a wide array of games, attractions and educational activities against the backdrop of historic Saratoga Race Course.
The Saratoga Pavilion is located adjacent to the Horse Sense exhibit, which provides racing fans with the opportunity to pet a retired thoroughbred and learn more about the sport's equine athletes.
Local schools, PTAs and non-profit organizations will have an opportunity to fundraise for their operations during Berkshire Bank Family Mondays. The featured organization for the third Monday of the season was the Scotia-Glenville Education Foundation.
"It's a great opportunity for families to come out so it was a perfect match for us as an education foundation, not just to raise funds, but to get our name out in the community," said Scotia-Glenville Education Foundation President Wendi Brandow. "I mean this genuinely – this is a great event and we are appreciative of the opportunity. My kids are here with me and they've had a great time."
The non-profit organization raised funds throughout the afternoon, which was supplemented with additional grants by the New York Racing Association and Berkshire Bank.
The 2015 summer meet at Saratoga Race Course continues through Labor Day, Monday, September 7. For more information about Saratoga Race Course, call (518) 584-6200 or visit www.nyra.com.