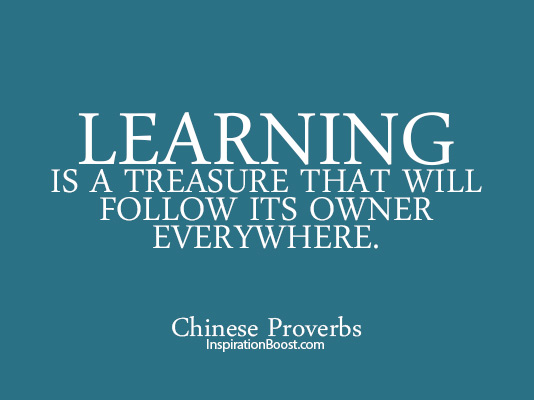 As Henry Ford said, "Anyone who stops learning is old, whether at twenty or eighty. Anyone who keeps learning stays young. The greatest thing in life is to keep your mind young."
I recently had the opportunity to attend a two-day QuickBooks workshop. I was looking forward to the course because I knew I would learn quite a few things that would benefit our company and make my job easier. That said, I expected it to be a long couple of days.
I was pleasantly surprised to find that is was enjoyable as well as informative. The instructor knew the material well and had been teaching the class for many years. He moved the class along at a good pace while ensuring that everyone understood the material. It's always a great feeling to learn something new – even if it is something dry like an accounting program.
Though I find the dynamics of a live class more engaging than watching a video online; many courses and subjects are not available as live classes. Fortunately, there are many online sites that offer an amazing variety of courses, such as Lynda, Coursera and Udacity, just to name a few. There is almost no limit to what you can learn on your own.
I've found Lynda.com to be a great resource for online design classes. Online classes are great because you can progress at your own pace, listen anywhere and try out techniques as they are being shown. Lynda, the creator of Lynda.com, began the business because of her passion for lifelong learning as she explains in this video:
Lynda classes are available with a paid subscription but there are a number of sites that offer workshops and college level courses for free.
Below is a list of some other sites which offer online courses:
Code Academy – Learn to code for free with interactive exercises.
Coursera – Is an education company that partners with the top universities and organizations in the world to offer courses online for anyone to take, for free.
edX – Harvard University and MIT partnered together to create interactive, free online courses from MITx, HarvardX, BerkleyX, UTx and many other universities.
iTunes U – You can download thousands of free podcast lectures taught by the best professors from around the world.
Khan Academy – Is a not-for-profit with the goal of changing education for the better by providing a free world-class education for anyone anywhere.
Skillshare – This site has hundreds of classes offered either by the class or through a member program.
TED – Is a platform that compiles speeches and lectures not only by professors but interesting people from many different walks of life.
Udacity – A variety of tech courses to match your interests and skill level are offered for free. A subscription that includes personal coaching and guidance is available.
Udemy – The platform offers over 13,000 courses (both paid and free) including business and entrepreneurship, academics, the arts, health and fitness, language, music, and technology.
YouTube EDU– Has thousands of videos that cover a variety of topics.
It can be a challenge to find the time in a busy schedule to take a class, but it is well worth the investment both on a personal and professional level. As Benjamin Franklin said, "An investment in knowledge always pays the best interest."