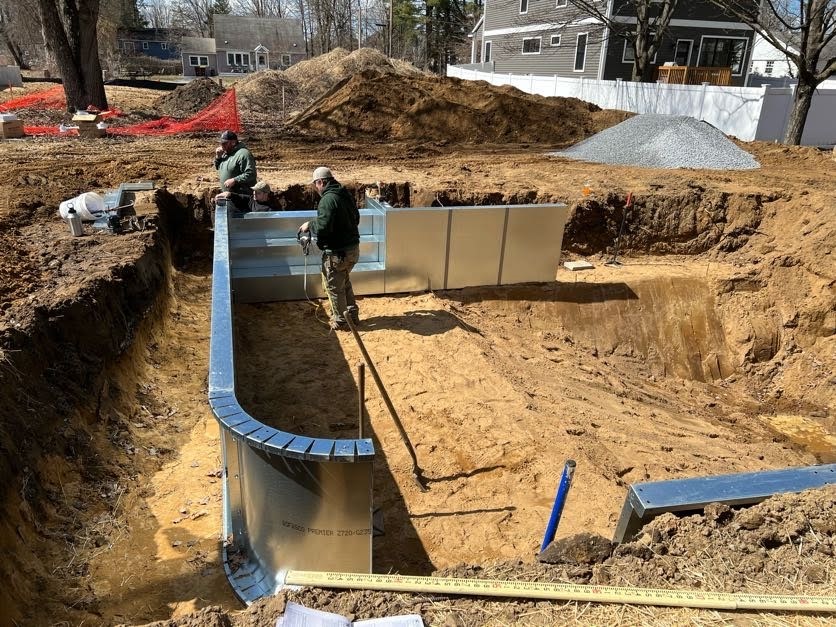 First pool installation of 2022 comes during time of increased demand for local pool company
SARATOGA SPRINGS, NY, – Alpin Haus, one of the Northeast's largest family-owned outdoor recreation retailers, today celebrated the first week of spring by installing its first pool of the 2022 season at a residence in Saratoga Springs, NY.
The first pool installation of the year comes during a time of increased interest in residential pools as more families look to create their own backyard oasis ahead of spring and summer. The local temperatures this week provided ideal conditions for building the first pool of the season.
Alpin Haus employees spent the afternoon installing a 32-foot legacy edition in-ground swimming pool. The work began with excavation and is expected to be completed within 72 hours.
Since 1967, Alpin Haus has installed thousands of above and in-ground pools throughout the Capital Region. Alpin Haus pool experts bring more than 100 years of combined experience in pool installation, construction and service.
About Alpin Haus
For more than 50 years, Alpin Haus has served as the one of the Northeast's largest outdoor recreation retailers. With six store locations in the Capital Region, Hudson Valley and Northern New Jersey, Alpin Haus features a full-line of RVs, snowmobiles, skis, boats, pools, and spas. Alpin Haus is one of America's largest RV dealers and has received the Snow Sports Retailer of the Year; National Top Quality RV Dealer of the Year; Ski-Doo District Dealer of the Year; and has been selected multiple times as one of the Best Places to Work by Capital District Business Review. For more information, visit www.alpinhaus.com.