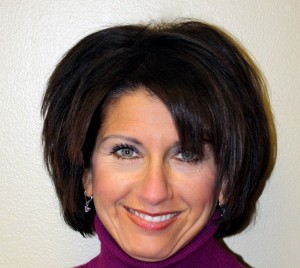 Alpin Haus appoints Julie Pierce as wellness director at Alpin Haus Fitness Center
AMSTERDAM, NY, – Alpin Haus, one of the Northeast's largest, family-owned, independent RV retailers and a name synonymous with outdoor family recreation, has appointed Julie Pierce as wellness director at the Alpin Haus Fitness Center in Amsterdam, NY. Pierce will oversee operations of the Alpin Haus Fitness Center, including the development of health, wellness, and fitness programs; community health outreach; employee health initiatives; and business development.
Pierce has 20 years of experience in health, fitness and wellness, including 11 years managing community healthcare initiatives for St. Mary's Healthcare and 15 years as a certified fitness trainer at various locations, including the Alpin Haus Fitness Center.
"Julie has demonstrated expertise in wellness and a commitment to community for more than two decades," said Andy Heck, president of Alpin Haus. "She will be a driving force in continuing to make Alpin Haus Fitness Center the leading resource for health and fitness programs in Montgomery County."
A resident of Amsterdam, Pierce holds a Master's degree in Community Psychology from the State University of New York at Albany and a Bachelor's degree in Psychology with a concentration in Health Science and Business from Oswego State University.
Pierce has been recognized with numerous professional honors, including the 2011 Young Professional of the Year/Under 40 Award Recipient from the Montgomery County Chamber of Commerce Fulton-Montgomery Leadership Academy Graduate and Ascension Accelerated Development Program Graduate. She has served on the Montgomery County Chamber of Commerce Board of Directors, Montgomery County Habitat for Humanity and Amsterdam City Common Council.
The Alpin Haus Fitness Center is a full-service facility featuring spinning, hot yoga, aerobics, free weights, circuit training, cardio equipment and personal training. It is located at 4850 Route 30N in Amsterdam, NY. Hours are 4:30 a.m. to 10 p.m. Monday through Thursday; 4:30 a.m. to 9 p.m. on Friday; 6 a.m. to 4 p.m. on Sunday; and 7 a.m. to 4 p.m. on Sunday.
About Alpin Haus
For more than 50 years in the Capital Region and Hudson Valley, Alpin Haus has grown into an outdoor recreation powerhouse with five store locations in Amsterdam, Saratoga, Clifton Park and Port Jervis, featuring a full-line of luxury RVs, snowmobiles, skis, boats, pools, and spas. Alpin Haus is one of America's largest RV dealers and has received the Caldera Spas Best Showroom Design Award; Caldera Spa's Best New Dealer of the Year; Winnebago Circle of Excellence; Snow Sports Retailer of the Year; National Top Quality RV Dealer of the Year; Ski-Doo District Dealer of the Year; and has been selected multiple times as one of the Best Places to Work by Capital District Business Review. For more information, visit www.alpinhaus.com.