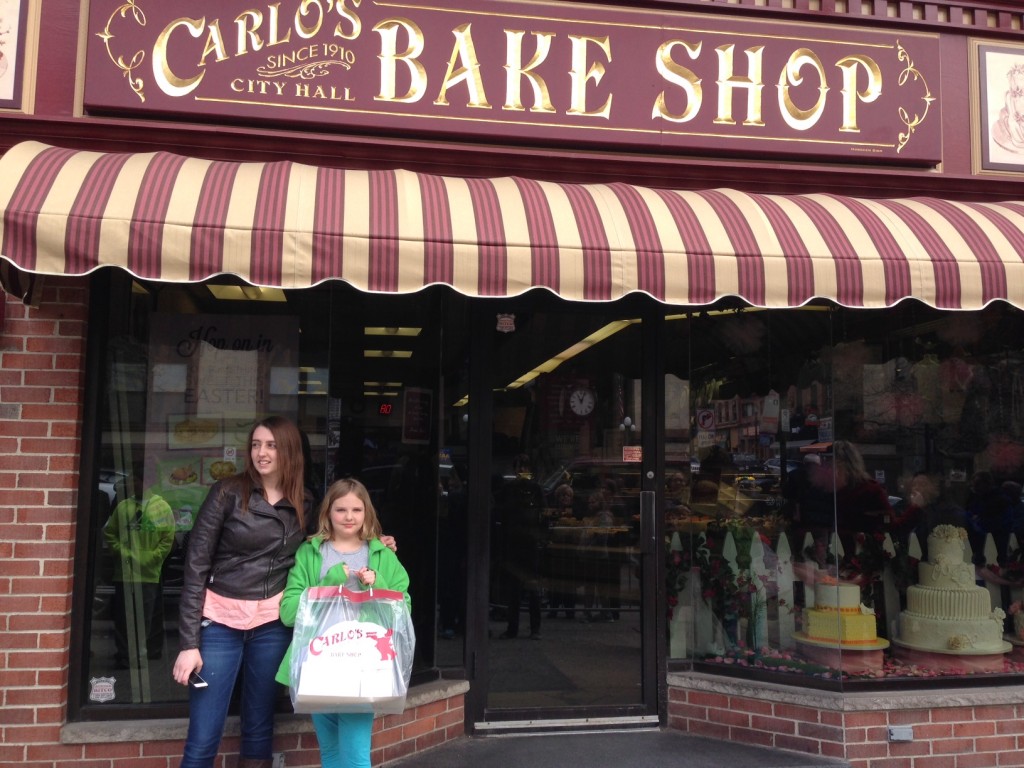 During a family trip to New York City last weekend to celebrate my niece's ninth birthday, we made a visit to Carlo's Bakery in Hoboken, home of the TLC reality TV show Cake Boss. Cake Boss is one of her favorite shows so it was a real treat to visit the bakery in person.
The show has transformed the local bakery, founded in 1910, into an empire, including stores in Ridgewood, Morristown, Red Bank, Westfield, Times Square and, most recently, Las Vegas. Products and merchandise are also available to order online and at local grocery stores in many areas.
What the Cake Boss is best known for is his elaborate special order cakes decorated with fondant and artful modeling chocolate creations. Last year, ELA worked with the bakery to create a cake to celebrate the 150th anniversary of racing in Saratoga Springs. The planning started months in advance and resulted in an amazing creation that was a highlight of the day.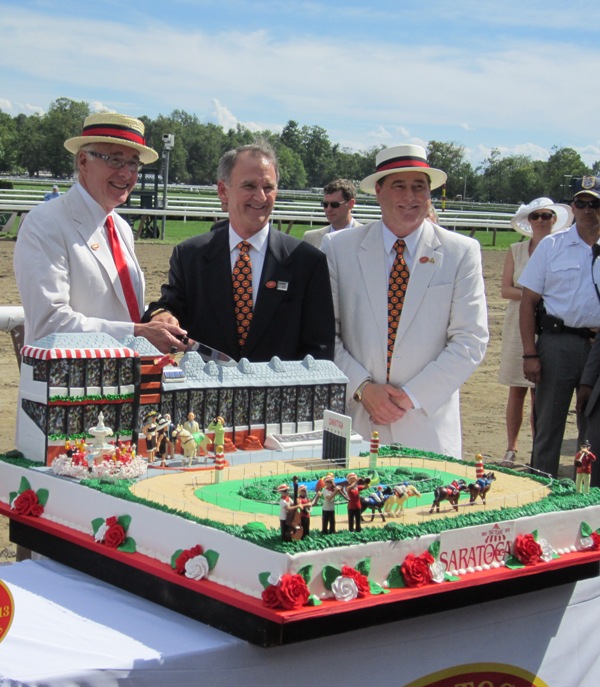 While the show focuses on over the top creations, the bakery features cannoli, Italian cookies, cakes, pastries, and other classic bakery treats. A visit to the store in Hoboken where the show is filmed is so popular that the average wait time to get into the store is over two hours. Fortunately, my sister did her research and pre-ordered so we could skip the line and go right in.
I have never actually seen the show but thought it would be interesting to see the bakery where the magic takes place and maybe glimpse a work in progress. I imagine if you watch the show it would be cool to be in the actual shop that you've seen on TV so many times, but I am amazed that people are willing to wait in line so long for that opportunity. Though to be honest, I hate lines and have never waited in line that long for anything.
Talk about name recognition and the power of publicity. There are hundreds of excellent Italian bakeries in the NY/NJ area but because Carlo's has a TV show, people are willing go out of their way and wait in a long line to buy some pastries and stand in a place they have seen on TV.
Buddy Valastro, aka the Cake Boss, intentionally set out to find a way to differentiate his bakery from other Italian bakeries and discovered his niche in creating extraordinary cakes that don't look like actual cakes. By doing something that no one else was doing, he made a name for himself which led to the reality show.  Not only is Buddy a master baker, he is also a master at self promotion.